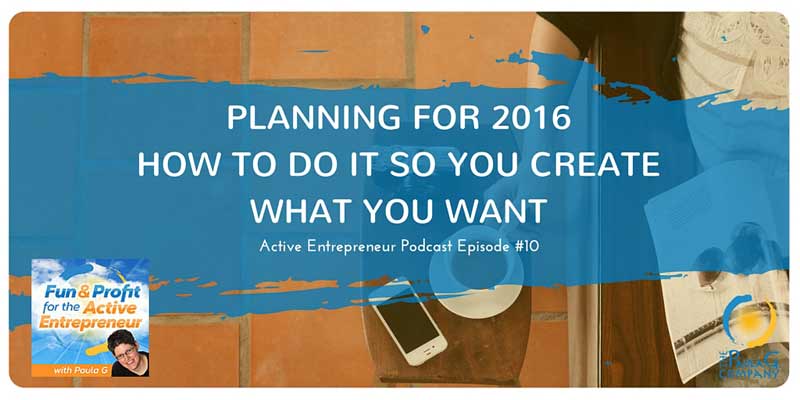 Will 2016 be all that you hope it will be for you and your business?
The only way to create what you want is to do it.  Without a plan, life intervenes.  In this episode I will walk you through step by step the exact process I use to plan for the coming year.
Show Notes
In this episode I walk you through the exact process I use to plan the upcoming year.  The way I do it breaks planning into 3 key areas:
Time you plan to take off (away from your business entirely)
Time to work on your business (strategic work and planning not associated with directly serving clients)
Time to work in your business (serving clients, day-to-day)
If you don't create the container for what you want, it will not happen.
You create this dynamic and flexible plan intentionally and then it flows directly into your marketing calendar and thematic arc for the entire year.
Links
Download the Transcript
Download the Planning for 2016 Transcript
Subscribe so you don't miss an episode!
Stitcher
Regular RSS Feed
Plain-ole RSS
If you have a chance, please leave an honest review of the podcast here. I really appreciate it!
Not sure how to subscribe, rate, or review? No problem! Here's a quick video tutorial of how to do just that.