You're working hard, growing your business, and swamped with client work. You feel like your chest is closing in and you can't even take a deep breath. What should you do?  Create breathing space.  And today's episode will show you how.
Show Notes
You are grinding through each day trying to keep up with the influx of work and to-do's.  You break out into random hot flashes and feel like you haven't taken a deep breath all day (or maybe all week).  It feels like there is no end in sight and the faster you work the "behinder" you get.
Have you ever felt this way?  I certainly have.
Today's episode is inspired by those moments where my chest has felt constricted and I'm barely breathing and almost want to break into tears.  Yet there is a very simple answer to all this. One that is within our reach at all times. Yet we turn our glance away and keep on 'truckin.
Breathing space isn't a luxury, it's the fuel behind all things – creativity, meaning, and productivity.  Today I talk about ways to create that and how to make it happen.  Because if you don't create breathing space you will simply burn out and crash and burn.
Be IN the moments as they are happening. Don't just look back and reminisce.
Some tidbits and links:
One of my favorite parts of O Magazine used to be their Breathing Space section.  The online version doesn't cut it, but the photos do give you that "take a deep breath" feeling.
My colleague's article on Time Management – Blizzard Style was pretty great
Photo snippets from snowshoeing mentioned in the episode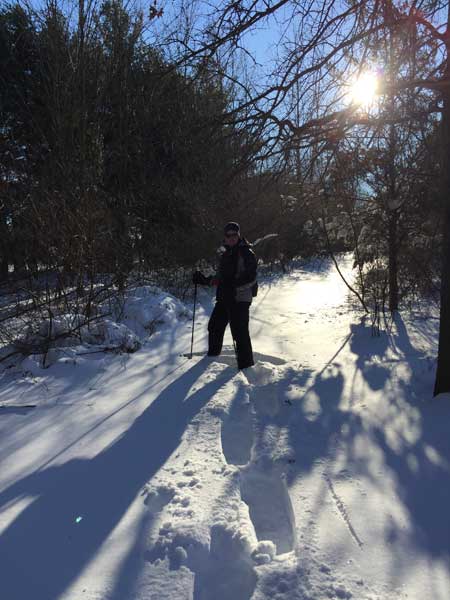 Happy Me!  But it is DEEP!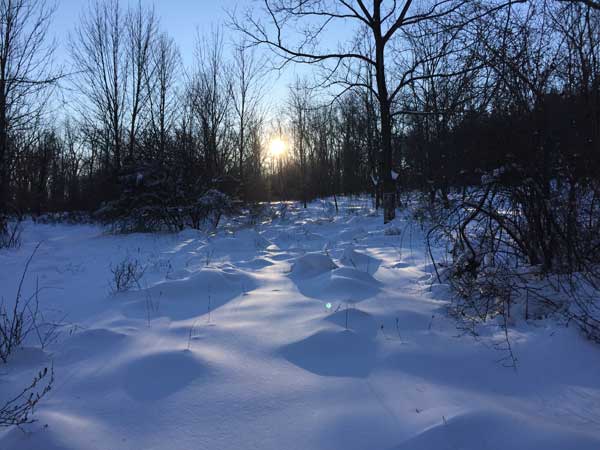 Sunset Beauties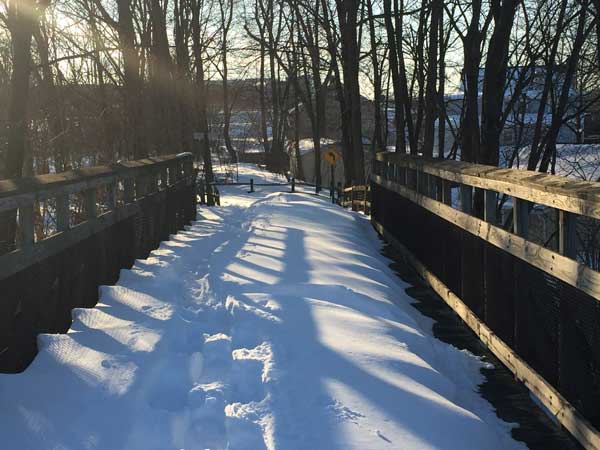 Desolate just steps from a major road.
Subscribe so you don't miss an episode!
Stitcher
Regular RSS Feed
Plain-ole RSS
If you have a chance, please leave an honest review of the podcast here. I really appreciate it!
Not sure how to subscribe, rate, or review? No problem! Here's a quick video tutorial of how to do just that.