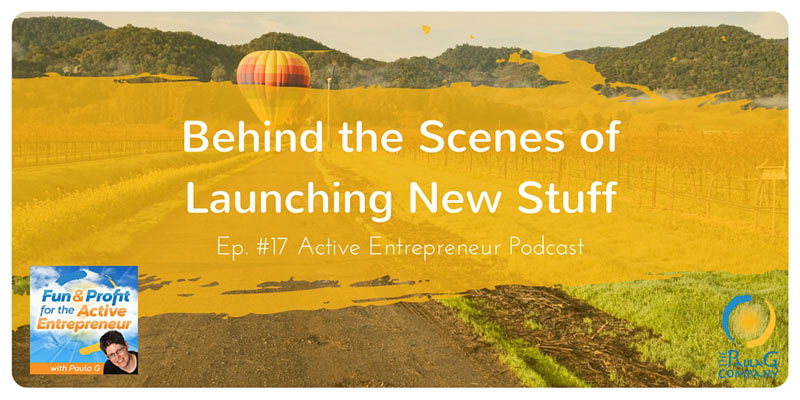 As a business owner you are always being called to launch new offerings – free lead generation items (online courses, reports, video series, podcasts, etc.) and new income streams.  It doesn't have to be hard but it isn't as "magical" as some would have you believe. It takes work and a plan. Let's look behind the scenes of a recent Paula G launch.

Show Notes
Go behind the scenes of the recent launch of the "How to Prioritize When Everything is a Priority: 7 Day Solution" online course.  We talk about:
How to choose what to offer so you can be successful.
The steps to consider in your overall plan to launch.
How to break down the process so you don't go nuts, let it be all-consuming, or have it take forever (and never get done).
Why the launch doesn't end when you complete the content creation.
How your efforts tie into your overall marketing plan.
Why most launches are a long-play (like a good soup, it takes time to simmer and taste good).
Links
Subscribe so you don't miss an episode!
Stitcher
Regular RSS Feed
Plain-ole RSS
If you have a chance, please leave an honest review of the podcast here. I really appreciate it!
Not sure how to subscribe, rate, or review? No problem! Here's a quick video tutorial of how to do just that.