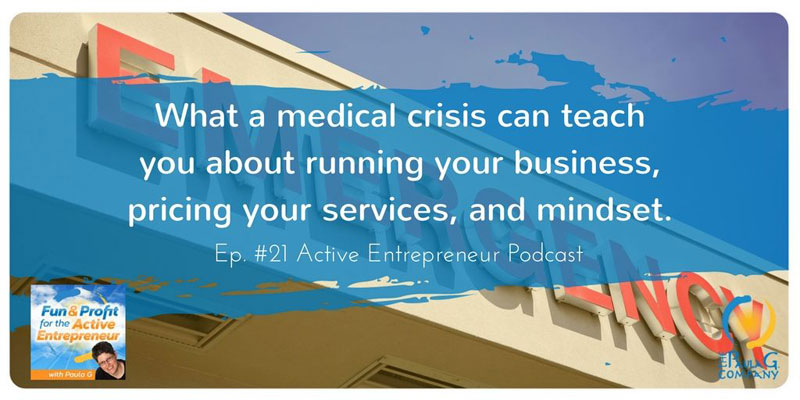 A recent medical crisis for my partner Kim opened my eyes to a very important connection between medicine and being a business owner.  There's a lot to be learned from the way medical doctors troubleshoot problems and progress from diagnosis through discharge.  I'll also add, never once have I heard someone in the medical profession feel "bad" about charging for services even if steps taken take you on a circuitous detour to the root cause and solution. Listen in and learn more:
After my partner Kim's five weeks of serious illness and 10 days in the hospital, I've learned and navigated a lot. Thankfully she is on the mend and healing now.  As I sat for hours on end in the hospital while fitting in business tasks in the margins of my days, I observed a variety of principles at play in the medical community that could truly benefit the small business owner.  I talk about:
The best process for troubleshooting a problem.
Why you should never feel guilty about charging for the value you add (even if it does not fully solve a problem).
Why even if there is science involved, there is always an element of art and practice to everything we do.
The various ways medicine and technology lead parallel lives (think – mysterious problems you can't seem to solve).
and more…
Links
Subscribe so you don't miss an episode!
Stitcher
Regular RSS Feed
Plain-ole RSS
Not sure how to subscribe, rate, or review? No problem! Here's a quick video tutorial of how to do just that.