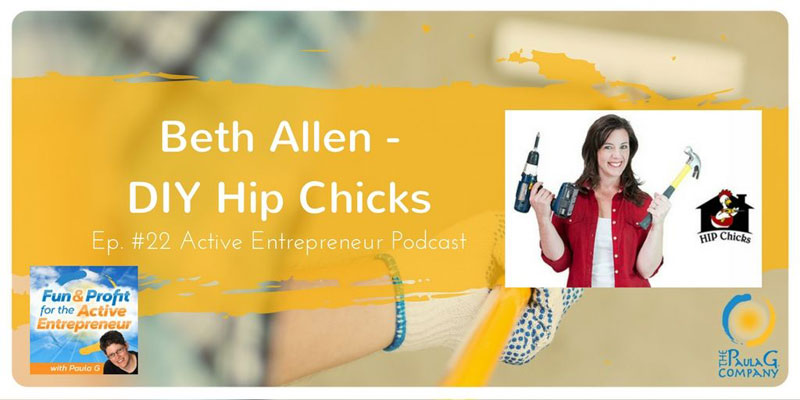 I am so thrilled to welcome Beth Allen to the podcast. I've known Beth for about 5 years now and her brand and mission to empower women to be capable, informed homeowners makes my heart sing.  She teaches women how to screw and hammer too (who wouldn't want THAT tagline, right?).  Listen in to our recent conversation: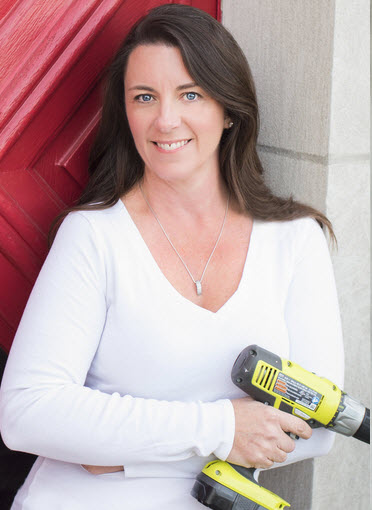 Beth Allen is the Founder of HIP Chicks, the Home Improvement Project Chicks.  She empowers real homeowners wanting real DIY direction to save money, time and stress.  As a DIY Expert, TV Personality, Interior Designer,  Licensed Contractor, and kick-ass Mom Beth is a real pro and super-skilled at teaching people how to think and solve a problem.
Highlights from the show
Making radical career changes and transferring the excellence you had in one field into a new one. (From nurse to stay at home Mom to licensed contractor)
9 out of 10 women will live alone at some point in their life and need to be empowered to take care of the biggest asset they will own (a home).
Why it's not just about fixing the leaky faucet. (Hint: it's much much bigger than that!)
How Beth built a brand and media presence from the ground up.
Whey self-reliance is the #1 asset you can possess.
How to go from having an idea to a sought-after brand.
The importance of life long learning.
The importance of getting into a business group that has networking, business education, moral support, and connections.
Beth's upcoming PHL-17 television show coming in 2017
Connect with Beth
Subscribe so you don't miss an episode!
Stitcher
Regular RSS Feed
Plain-ole RSS
Not sure how to subscribe, rate, or review? No problem! Here's a quick video tutorial of how to do just that.