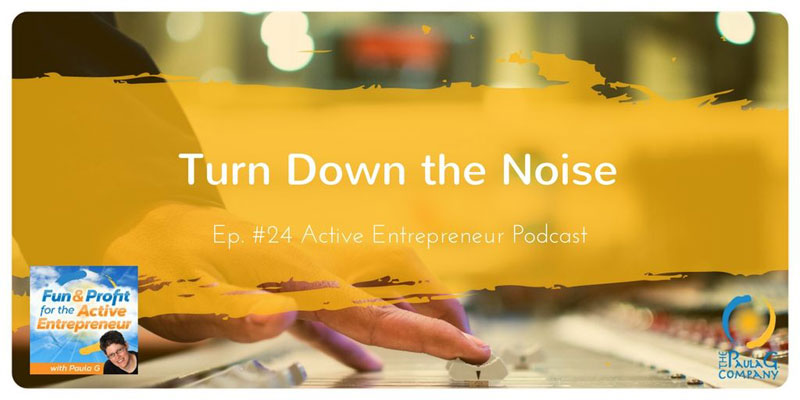 If you find yourself stressed with your emotional and mental energy leaking out of your pores, it's time to take radical action.  The recent election results and plethora of social media and news firing from all sides can be deadly to your business. Now is the perfect time to stop comparing yourself to others, turn off the noise, and get to work.
Links and thoughts from the show
Don't go to the hardware store for milk (you won't find it there).
If you're looking for peaceful ways to move forward and find solace in your business, now is the time to stop reading/listening/watching all sorts of information and focus on working your plan.
Give yourself time every day where you turn off the noise. (Consider that Do Not Disturb setting on your phone.)
Don't go looking for things that suck your energy leaving you doubt of your vision and what you want to create.
Wise decisions – peaceful, graceful ways of moving through the world cannot happen if you are not quiet enough to hear the whispers.
Comparing yourself to others will do nothing but drag you down.
Don't get caught in all the smoke and mirrors you see out there (people are only showing you their highlight reel and what they want you to see).
Ground yourself – the only place you can have the wherewithal to be in your business with intention.
Subscribe so you don't miss an episode!
Stitcher
Regular RSS Feed
Plain-ole RSS
Not sure how to subscribe, rate, or review? No problem! Here's a quick video tutorial of how to do just that.