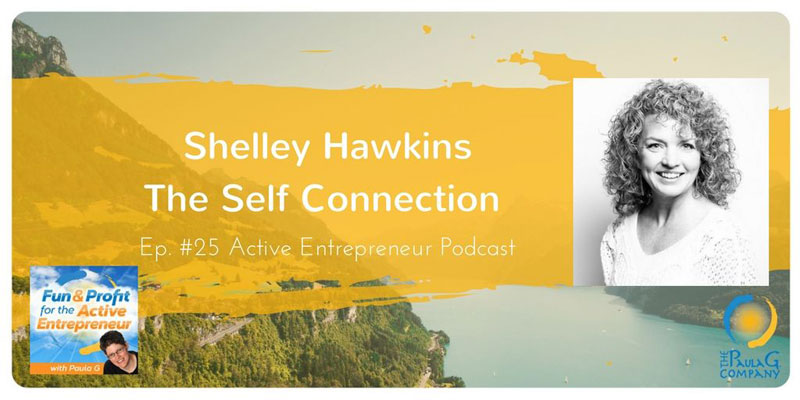 Shelley and her work hold a special place in my heart and my life.  I had the good fortune of meeting her at a business conference via introduction by a mutual friend.  If you want to get beneath the surface and into the energetics of your life and business, you've come to the right place.
Shelley and I share an adventurous spirit and love for the outdoors. She embodies everything the term active entrepreneur means to me personally.  We sat down via Skype recently for this conversation which I thoroughly enjoyed.  The topics and turns our conversation took only begin to plumb the depths of her work.  She described it as mystical meeting practical. Having worked with her on several occasions (as one of her clients), I couldn't have said it better myself.
Topics we covered:
Shelley's unique background and the wake up calls that led her to the field of energy medicine
What being an intuitive business coach and mentor means
The origin of her inspiring series Monday Wisdoms™
What energy is and how it can block us or propel us forward on our journey
Why shift can happen very quickly at this level of work
Some really cool stories of things her clients have done
And more…
About Shelley Hawkins
Shelley Hawkins, MS, is founder of her company, The Self Connection,™and creator of Your Soul in Business, to liberate the human spirit and help empathic leaders, influencers and possibility thinkers craft soulful and thriving business, relationships and lives.
As an intuitive business mentor, best-selling author, teacher, and entrepreneur Shelley has helped thousands of people transform themselves in their passion to live their true nature and potentials.
Important Links
Subscribe so you don't miss an episode!
Stitcher
Regular RSS Feed
Plain-ole RSS
Not sure how to subscribe, rate, or review? No problem! Here's a quick video tutorial of how to do just that.