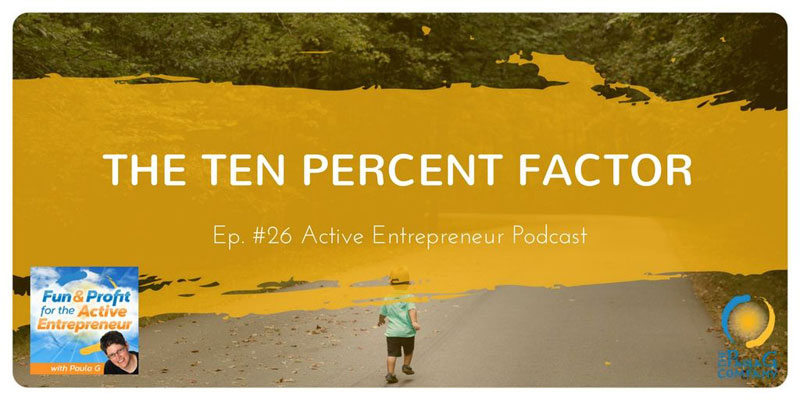 Forget the quantum leap. Use the ten percent factor to create 100 degree shifts in a short period of time.
Show Notes
Quantum leaps are more rare, risky, and not repeatable (and frankly even they are able to happen only because of a prior series of ten percent shifts)
Ten 10% shifts will give you a 100% change in less than ten iterations (meaning grow by 10% every month and in less than 10 months you've made a 100 degree shift)
Focus each daily action on incremental change
Compounding "interest" on your efforts will yield big results
It's methodical, repeatable, and sustainable
Use a tool to stay on track (ex: Want to increase your profits? Use this.)
Links
Subscribe so you don't miss an episode!
Stitcher
Regular RSS Feed
Plain-ole RSS
Not sure how to subscribe, rate, or review? No problem! Here's a quick video tutorial of how to do just that.