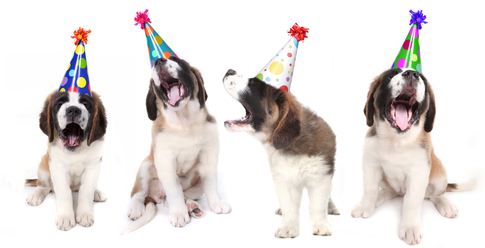 Just because you build it, doesn't mean anyone will notice.
Don't take it personally. Do something about it!
There are times when it is absolutely appropriate to toot your own horn.
This is one of those times.
Make a big deal about it.
Let your list know.
Let your followers on social media know.
Reconnect with referral partners and let them know the news.
Have coffee with colleagues old and new and when they ask, "What's new?" Tell them!
You don't want to be obnoxious of course, but most of my clients (and myself included) lean towards the too-humble end of the spectrum. We want to add value to people's lives and we don't want to brag. So we don't say anything, hope someone will notice, and then are disappointed when people don't.  After all the hard work that goes into a website redesign, that disappointment can lead you to a dark place in the entrepreneurial dungeon. Don't go there! Remember, it's not because people or your ideal clients don't care, it's because they are busy and aren't going to notice unless you put it in front of them!
Do something to mark the occasion. Have your own private celebration with your inner circle and then let the rest of the world know! You might have a contest, write an article series that drives people back to your new site (like this one for instance), hold an event, make a few videos, or engage in some joint ventures. You are limited only by your creativity. Make it enjoyable – you've worked hard! Whatever you do, don't let the moment pass. Share your excitement from a genuine place. It will bring you good things!
Wouldn't it feel good to have that new website complete so you could get on with the celebration? Contact me and let's explore getting it going!