You think to yourself – "How hard could it be to update the software of my WordPress website by myself?" After all, you only have to click a button…
So, you hit the "Install Updates" button and wait.
Then, it happens… before your eyes instead of your website you see:

Or maybe you see something like: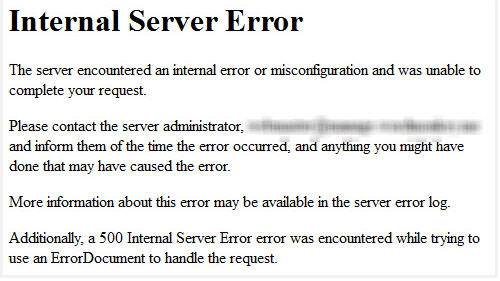 Or maybe the ever-popular:

Or perhaps your site just looks all askew…lacking formatting, content everywhere… looking even worse than your junk drawer at home.
As you realize you have a meeting with a very important prospect tomorrow, you start to panic.
OMG! I cannot possibly have my site look like this! What do I do?!?!
Your palm sweats, your heart races, and then you call your web person in a panic.
[clickToTweet tweet="Avoid heart-stopping panic. Don't hit that Update button on your WordPress #website just yet." quote="Avoid heart-stopping panic. Don't hit that Update button on your WordPress #website just yet."]
Is this really how you want to spend your precious energy?
I've heard this story too many times to count.  Then I hear the tales of woe as they beg me to fix it (Immediately!!! You don't understand you need to drop what you're doing and help??!)…
Followed by…and it won't cost much, right?
Well… I am good (but not a magician)
and..
I don't do emergencies (for free or cheap).
I prefer to serve my clients proactively with yearly maintenance plans.   It is the most cost-effective way to maximize your existing investment in your website and avoid heart-stopping scenarios like I depict above.
Does it mean something will never go wrong with your site?
Well, there are no 100% guarantees in the online world, but it greatly minimizes your risk.  Should the unfortunate or unexpected happen, it maximizes the speed with which you are back up and running and ensures you do not lose your work (the value of regular and complete backups).
So spend your time and energy on your own areas of brilliance and get expert support for the techie stuff.
Even though we live in a much more user-friendly world than even a few years ago, unless you know how to easily navigate "behind the scenes", and recover everything you had running before you hit that button, you might want to think twice before clicking that mouse.
Learn how a yearly maintenance package can not only give you peace of mind but also strategic recommendations to move your business forward. Click here to learn more and sign up.