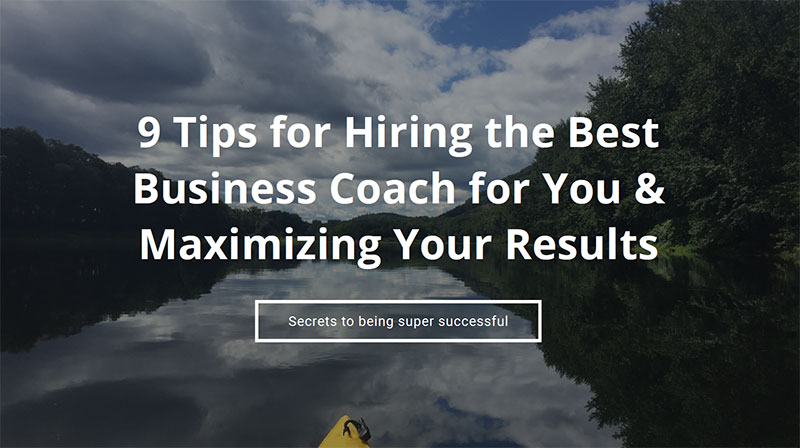 Hiring the best business coach – for YOU – is a very personal decision. It can be the best investment you make in your business. However, if you aren't intentional about it or miss the mark on the right fit for you, it can be a very expensive and disappointing situation.
I have gotten tremendous benefit from my investments in great coaches and I've also fallen prey to the Mega Coach Jane situation to the tune of a lot of debt for a very long time.
This short and sweet report will help you reflect and identify what qualities a potential coach must have to be a right fit for your situation. A bit of self-reflection and intentional decision-making can save you plenty of money and heartache. Then, once you've hired one this report will guide you to show up in a way that maximizes your investment and makes it a joyful process.
In addition to the free report, you'll receive my newsletters a few times a month (max). No spam, never.
Give yourself the gift of making a wise choice when you invest in yourself and grab the report today.
Create a Great Day!