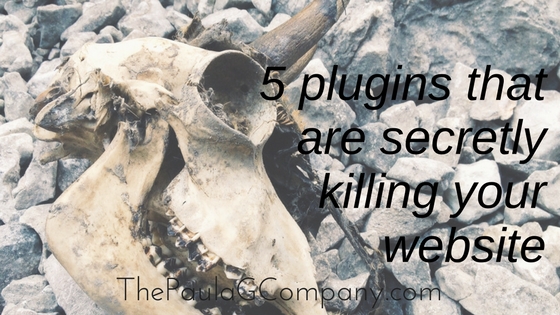 WordPress plugins empowers you to do cooler, more complex stuff with your website much easier and cheaper than ever before. This means – sharper branding, more engagement, and better conversions.
This is simply amazing (especially for those of us who can remember building websites in the 1990's).
However, the very thing that makes WordPress so powerful for business owners is also the very thing that can secretly kill your site.
Some popular plugins can literally bring your site to its knees and create a hornet's nest of problems for you.  You can't afford to have security and performance compromised.
Is your site using one of these killer plugins?  Find out by signing up for the free report below.