Attention Business Owner:
Are you struggling to meet your financial goals because you keep low-balling your prices, negotiating your fees or giving your time
away for free?
Stop Selling Yourself Short!
Introducing Paula G's: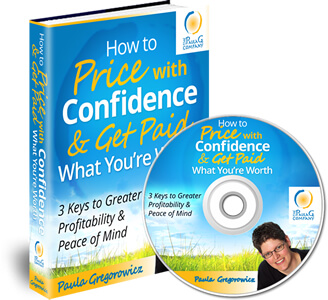 How to Price with Confidence & Get Paid What You're Worth Self-Study Program
Believe me, I understand you. As a business owner, you are in it for a reason. Its about more than just the money or achieving a goal. There is a purpose, a calling to what you do. But you can't have the impact you want to have if you're not earning the money needed to run your business.
You wonder – When will I be profitable? How can I start making more money?
I know that darkness of self-doubt and struggle as I've come face to face with it myself. I've walked through weeks of working really hard for hours on end but not seeing any money coming in (not a single solitary penny). I've compared myself to others and come up on the short end of the stick thinking I'm not good enough, I can't charge that much.
So let me ask you, even with all your hard work and best efforts in place, do you find yourself:
Delivering tons of value to clients but still struggling to see financial results in your business?
Negotiating down your fees in your head-go-round before your prospect has even raised an objection?
Feeling resentful because you undercharged (again) and feel used and abused?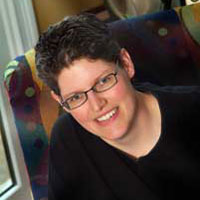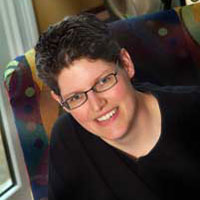 That just feels frustrating, lousy, and brings up a snowball of shame. At least it did for me.
You see when I left corporate and went full-time in my business almost 6 years ago, I thought I knew a lot. I gathered all those entrepreneurial learning tools like a squirrel gathering nuts for winter. I signed up for all the free reports, attended the free teleseminars, and read every possible thing I could get my eyes on. I studied relentlessly. I was armed and ready…
Except …
I had a lot of knowledge but:
1) I didn't know how to apply it to my situation, and
2) I was getting in my own way and not actually DOING it.
Fact: What You Think & Feel Will Impact How You Act
For example, when I first set out even though I had decades of professional experience, over 400 hours of coach training, and was nearing completion of my coaching certification, when someone asked me what my fees were, I cringed. Before I even opened my mouth to state my then wildly underpriced and undervalued fees, I literally started a negotiation in my own mind. Those tapes playing in my head sounded like: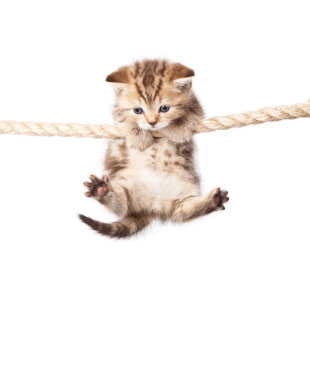 Who do you think you are?
No one is going to pay for what you're offering!
Don't you know the economy is going south? Nobody has any money!
Can you relate? Ever hear those same voices?
Of course you can imagine where this led… it resulted in:
Crazy and less than ideal clients
Burnout as I was working like a madwoman for little financial reward.
Resentment – did I really leave my corporate job for this? WTH?
At one point I literally calculated my effective hourly rate. I was earning less than minimum wage for my efforts. I could've flipped burgers at McD's and made more.
Oh baby, I was living the dream, or what?
…NOT!
Then I had an AHA!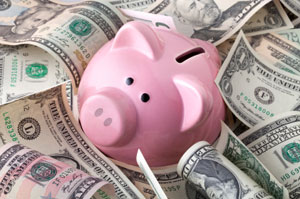 The solution was 80% inside of me and 20% in my choice and use of the tools at my disposal. No matter how slick I created my pricing or packages, it didn't matter at all if I couldn't stand behind who I am, what I offer, and the solution I provide with complete confidence. If I didn't kick the negative voices to the curb, I was not going to get anywhere. The buck stopped here, right with me.
No one was going to pay me what I was worth unless I charged what I was worth. I wasn't going to succeed over the long haul in my business unless I really knew my numbers and what they meant.
Avoided New Business Owner Pricing Mistakes

"As a new business owner I needed to make the shift to treating my business as a bona fide business with clear packages and pricing but wasn't sure if I could charge as much as I'm worth because I was just getting started. Initially I was concerned the class wouldn't be a fit because of that but boy was I wrong – it was such a good time to take this! It empowered me to take the fast track to owning the value of my time and service and getting clear on what types of clients I really want to serve. I increased my prices for new clients, can now state my prices with full confidence (which resulted in more yes's!), and I even fired a less than ideal client. I'm so glad I took this class now so I could avoid the pitfalls before I made them. I walked away with more faith in myself and a solid roadmap to get me where I want to go."
-Susan, Colorado
Get Off the Pricing Merry-Go-Round for Good
I want to solve this problem for you and save you untold months and years of grief. This is why I created the Price with Confidence and Get Paid What You're Worth Self-Study Program.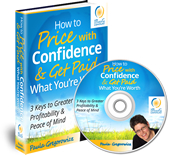 I invite you to IMAGINE…
What it would be like to know you don't have to work all day and night only to discover you're making less than minimum wage?
What it would feel like to be clear and confident in what you charge, the value you deliver, and be able to speak this to prospects with ease?
How rockin' you'll feel to look at your business numbers and think – I've been Profitized! I am making MORE money, I have MORE free time AND I'm more profitable. Triple-Yay!
This is what we'll be creating together during this program.
What this Program is Not
Some of you might be feeling weary from investing in programs that don't deliver real results. You're tired of the cheerleading and feeling burned by promises unfulfilled. So, I just want to take a moment to talk about what you will not get in this program. This program is NOT:
A long-winded way of simply telling you to raise your prices (charging more is not always the answer).
A conceptual discussion of money mindset without any practical, grounded, rooted in reality take-action guidance that anyone can follow.
A place to beat yourself up about or feel badly about what you have been doing.
Raised Prices 20%, Feel More Confident & Signed on New Clients!

"I had been feeling like I'm doing great work but the money was not what I deserved. I knew I had to carve out time to get moving on my pricing and packages but was just waiting (and waiting). As a result if taking Stop Selling Yourself Short – Price with Confidence and Get Paid What You're Worth, I raised my prices by 20%, felt fully confident stating my prices. The act of being quiet after I state my fees was a game-changer for me. As a result I signed up new clients eager for my new offerings and am now on track to meet my income goals. The course not only gave me the confidence to move ahead with this but also practical information that helped me shape my offerings and prove out the viability of my business model."
-Susan DeMilia, Circle Speech Services
In 4 Content-Rich Lessons You Will Learn:
What's really going on in your business and where you're currently going wrong with your pricing approach.
What your best pricing options are based on the type of life and business you really want to create.
How to fix your pricing model so ideal clients buy and you're more profitable.
The steps you need to take to get out of the endless negotiations in your head so you can confidently get paid what you're worth.
With my help and the time you take to sit and work the very do-able action worksheets you will realize these results. We will walk through three critical steps to making that happen:
Critical Step #1: Shift Your Relationship to Self and Master Your Mindset
If you don't feel great about your prices and the value you offer, who will? By changing your inner conversation you will realize greater tangible outcomes (with cash on top!).
Critical Step #2: Get Clear About What You Really Want to Experience and Create THAT
Scrambling trying to create what the experts tell you is the "magic key for entrepreneurs" is a recipe for an ill-fitting business (like shoes two sizes too small). One size does not fit all – create your business YOUR way.
Critical Step #3: Choose the Pricing Model that Fits
It doesn't matter how cheap or expensive your services are if the way you are setting your fees doesn't match the way your ideal clients buy and isn't enough to meet your financial needs.
Throughout this program, I cover each of these steps in detail.  You will receive:
Newfound freedom, energy, and confidence through shifting your relationship to self and your mindset around your pricing.
Permission to create what you WANT not what you think you should want.  We will get specific and practical about what you offer in your business, how you offer it, and the value it provides to clients.
Proven tools and tips so you avoid common pricing pitfalls that lead to lost income and potential disaster (like going out of business).
Easy-to-use strategies so you'll be more savvy about how you price your services and know how much to charge to be profitable in your business.
Untold relief about how to do this pricing thing and the ability to revisit this process as your business evolves and grows.
Sound like something that could help you breakthrough the stuck point in your business?
Grab your copy of this self-study program NOW!
Earning More in 60% LESS Time!

Even though I have been in business many years, I found myself struggling with clients who had budget constraints and often demanded more than the original scope of work for the same price. I had tried a variety of ways to price my services and tweak them but was still feeling more like I was owning a job than a business since I spent all my time reacting to clients and managing my mind chatter. As a result of working with Paula I have forgiven myself for past mistakes and created peace of mind where the mind chatter used to be. By stopping the distractions and getting clear on what I really wanted, I'm now earning more money in 60% less time. Now that feels prosperous on
all levels!
-PG TheMachine Carr, PQHost Internet Services
Self-Study Program Details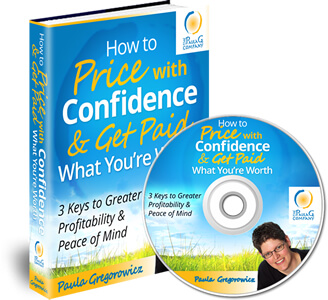 Four hour-long content-rich teaching calls (MP3 Recordings)
Transcripts of each teaching call (PDF)
One Q&A call so you hear real-life universal challenges directly from other business owners and how to solve them. (MP3 Recording)
Transcript of the live Q&A (PDF)
Take Action Worksheets and resources for every step of the process (PDF)
What is your investment for this foundational program? You could pay thousands for the teaching, transformations, and tools you will realize with this program. But you won't because what I want is for to take what you learn and apply here and have it pay you back 10X right away and 100X+ over time.
Investment: $197
Pay in Full
(One payment of $197)
Need more flexibility?
Generous 2-Pay Option
(Two payments of $100)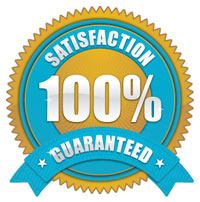 Changed Self Perception, Hired Staff, Learned to Keep My Mouth Shut


The Pricing with Confidence series enabled me to see that I needed to change how I thought about myself and what I had to offer. I was able to get out of the "what I was doing" and expand my vision to what I love to do, what best uses my talents and is of most value to my clients.
To make the transition, I partnered with an individual to handle day to day, time consuming tasks. This freed me up to offer an expended range of services, with more emphasis on budgets, cash flow management and business profitability measures.
I have also found the patience to look for those sabotaging voices – to not automatically assume my price was too high because someone does not call me back, to stop before I was about to lower a price or throw something in for free and ask myself "is the client asking for this or is it all in my head"?
-Cathy Fishman, CMF Small Business Accounting
If you are ready for results like you've read on this page and MORE… this course is where you need to be.
I can't wait to help you let your brilliance shine and earn more money as you get paid what you're worth!
All the Best,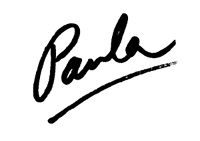 P.S. This self-study program will change the way you do business. If you don't know your numbers – you won't be in business for long! Buy your copy today!