Have you ever heard the term: No profit = no business?
Well it has never been more true than it is today. Did you know that 82% of small businesses fail within the first five years?  It is not because the business owner didn't have a great idea or that she wasn't smart and talented. The biggest reason is because they didn't generate enough cash flow fast enough to keep the doors open.
Pricing, packaging your services and profitability is at the heart of your business.

You may already know this but you may not know exactly where you should focus to increase your profits.
That is where I come in.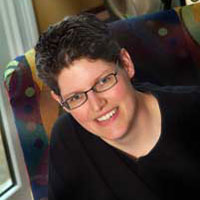 Hi, I'm Paula G and I love helping my clients generate more profits.  I love this not just because cash is a wonderful and necessary thing if you want to stay in business. I also love this because of what building a business that takes care of YOU does for you life as a whole –  more options, freedom, and time so money doesn't just buy things, it buys meaningful experiences.
You see my unique background of accounting, information technology, and a host of eclectic personal development has taught me how and why the different pieces of life and business fit together.  I can help you see not only what is really happening within your business but how and where to make changes that bring you results you can actually see and feel.  I am a tireless champion for making sure whatever actions you take directly benefit your "big why". That is why you are doing what you are doing in the first place.
You may feel awkward or embarrassed talking about your business in this way, or maybe ashamed that you are not earning as much as you thought you would be by now.  That is normal.  I can remember feeling exactly the same way (and often feel it again when I am going for my own next milestone).  When you talk with me you can be guaranteed a safe and confidential space to be honest about where your business is now and where you want it to be.  I promise to always offer you honest, truthful recommendations with a dose of compassion.
I'd like to invite you to meet with me for a 50-minute phone call where we are going to talk about your current income goals, business model, and best next steps forward. I want to help you make more money with what you are already doing. The cost of this session $97 which represents a savings of over 50% off my regular consulting rate. The reason I am making these available is because this is such an important conversation for all business owners to have and I want to reach as many people as possible with my unique way of profit boosting.
All you need to do next is complete the form and then submit your payment.
Once you do I'll be back in touch within 24 business-hours (often quicker) to schedule a time that works for us both.
Limited sessions available!