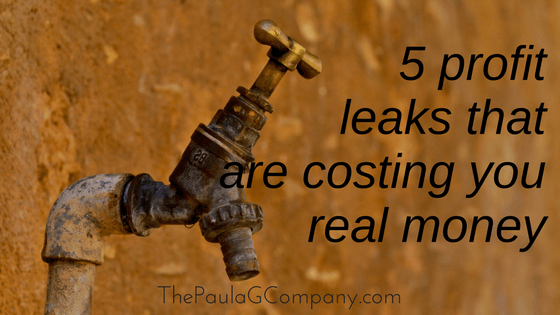 You work hard for your money, so don't let it just leak right out of your business.
How would you like to have more money in your pocket at the end of each month?
Most businesses experience at least one or more of the top profit leaks and this costs them real money every single day. In fact, one of my clients was leaking $1,000 per month from her business from just one small bill she was overlooking. Needless to say we took care of that pronto!
This stuff adds up. Even "small" expenditures of $5, $10, $20+ per month can turn into thousands saved over the course of a year.
Learn how to plug the top 5 profit leaks in your business and you will.
Sign up below to get the free report.