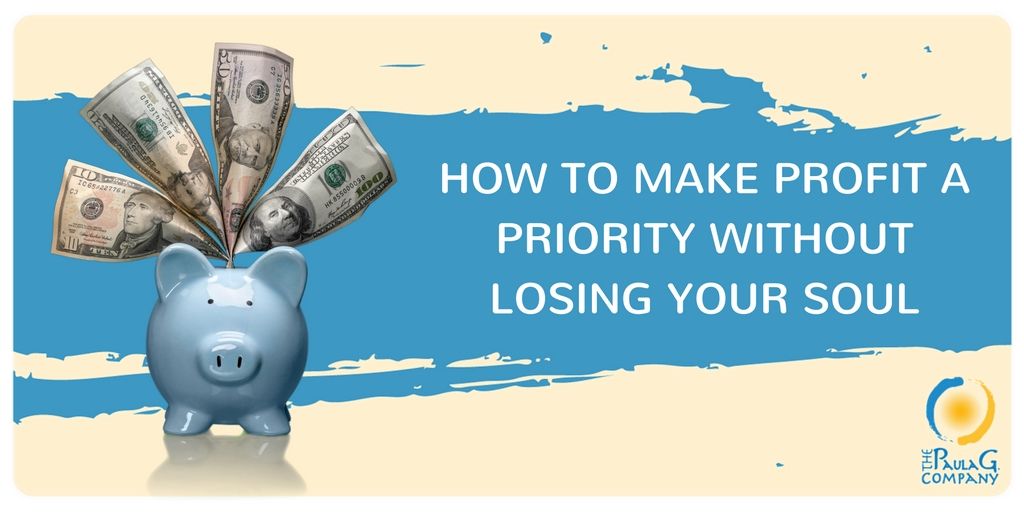 Do you want to enjoy your business more while having more playtime?
Would you like to be more profitable without feeling like you have to

sell your soul?
be someone you are not?
do stuff that feels icky?

Are you tired of struggling through financial feast or famine as a self-employed business owner?
If you want to know exactly what thriving businesses do to grow and sustain themselves over time, join me and find out!
In this 30 minute live interactive masterclass you will learn:
Why the race to grow without attention to this one important calculation is worse than not growing at all.
Basic calculations straight from the Profit PLUS system that will free you up and make profitability easier (we'll be doing this live and interactive, suitable for the math-averse).
How to identify the next most important step you need to take to boost your profits for 2017.
Join Paula G for this sought after mini-masterclass.
Tuesday, March 21st at 1pm EASTERN!
You don't have to choose between:
profit or purpose
selling or selling your soul
cash or caring about your clients
That's like saying you have to choose only one cat.  Such silliness.
If your interest is shaken or stirred, join me!
I can't wait to spend this time with you!