This lesson is a deepening of the right-sizing your technology that I talked about on day 3. (Read days 1, 2, 4)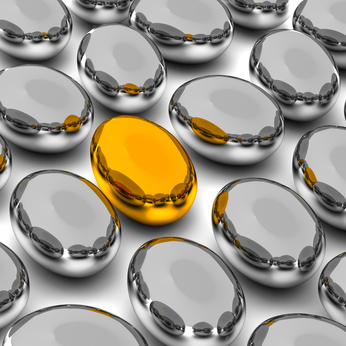 Bright, shiny objects are appealing. They are compelling and addictive. You really want what they have.

This sort of comparison can lead you directly to the poor house. This is not about being cheap. It is about being intentional.
In the entrepreneurial world everyone get so caught up in top-line revenue, meaning how much money you brought in via income. We rarely talk about the elephant in the room and that is the amount of income you actually get to keep. That is profit. That is what makes it all worthwhile.
Your website is one of those areas that can keep you on the merry-go-round of death that has your expenses increasing in lock step (or even exceeding) your income.
There's always some new technology, design, or tool that you could spend money on. Again, the question is should you?
Get clear on the role your website plays in your business.
Is it a strong lead generator?
Does it move connections from social media to a closer relationship via your list or content?
Do you sell products/services directly on the site (that people actually buy)?
Is it more of a credibility tool (like an online brochure) that reinforces the inroads you made with your offline marketing?
Understand your overall marketing picture and what role your website plays. This will help you make wise decisions about what to spend money on and what to forego.  Yes a website is an investment in your business, but it shouldn't be a money pit.
Need help maximizing your profitability and making wise decisions about your website? Contact me to explore how working together can help you do just that.