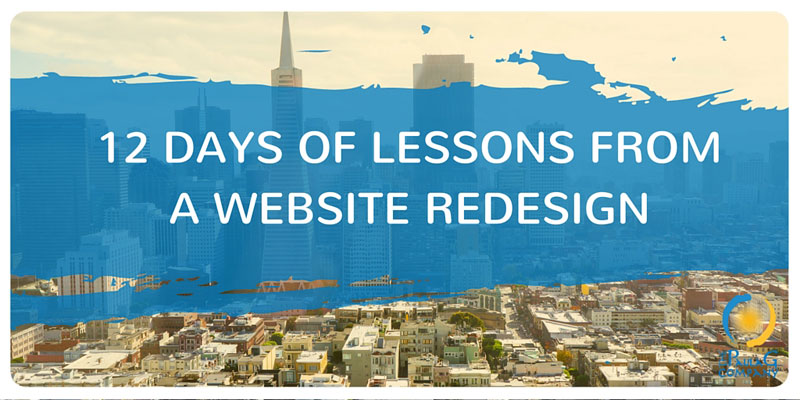 Over the last two weeks I have taken you into the personal journey of launching my new website. In the series of articles called The 12 Days of Lessons from a Website Redesign, I have shared:
Time-tested truths from years of working with clients on their websites
My inner doubts and fears
Inside my thought process and productivity choices
My celebrations
While my own website will only be "new" for so long, the lessons I share stand up over a much longer time. You can catch the entire series below:

Whether you are ready to launch a new website or maintain what you currently have in a more effective way, I would love to speak with you about how I can help. Contact me for a complimentary discovery session.