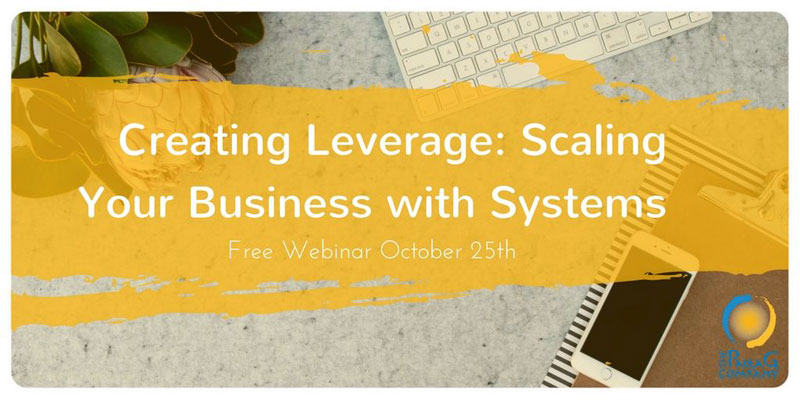 Would you like to make your day-to-day life of running your business easier?
Do you want to enjoy your business more?
Do you want to deliver high quality services and customer service every time?
The secret lies in creating leverage with systems that allow you to scale-up your business while scaling-down your stress.
Systems are more than technology (in fact some of the best systems you can implement might not use any technology at all!) and signify the difference between working hard each day trying to catch up and smooth sailing.
Join Paula G for this sought after webinar/Q&A
Tuesday, October 25th at 1pm EASTERN!