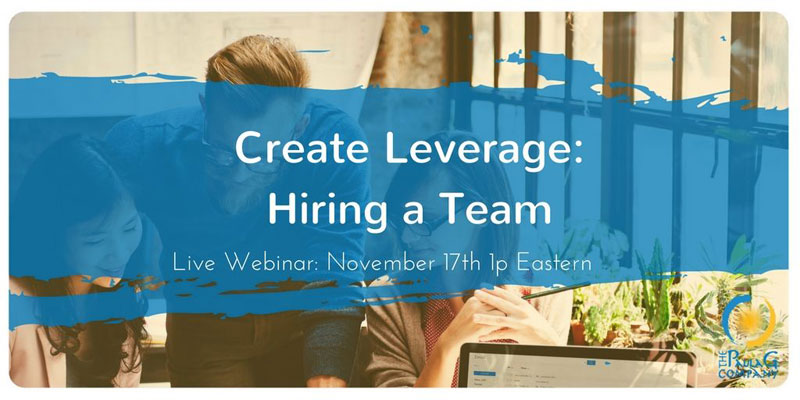 Do you need to free up time and energy for more important tasks?
Is your business bursting at the seams with no time, energy, or room to grow?
Are things dropping through the cracks because you're too busy trying to keep up?
Then it is time to stop trying to do it all yourself and hire a team! Even if you have no interest in building a big team or business with employees, there are benefits to getting the proper right-sized help.
A team doesn't have to look a certain way.  Join me to blow away some of the myths and obstacles that come up whenever the topic of hiring a team comes up while learning how to get started designing and acquiring the help you need.
Join Paula G for this sought after webinar/Q&A
Thursday November 17th at 1pm EASTERN!