While the importance of having your website be mobile friendly is not new, the stakes just got higher. With Google's announcement that it will start penalizing websites that are not mobile friendly starting April 21, 2015 the time is upon business owners everywhere to understand options and consequences.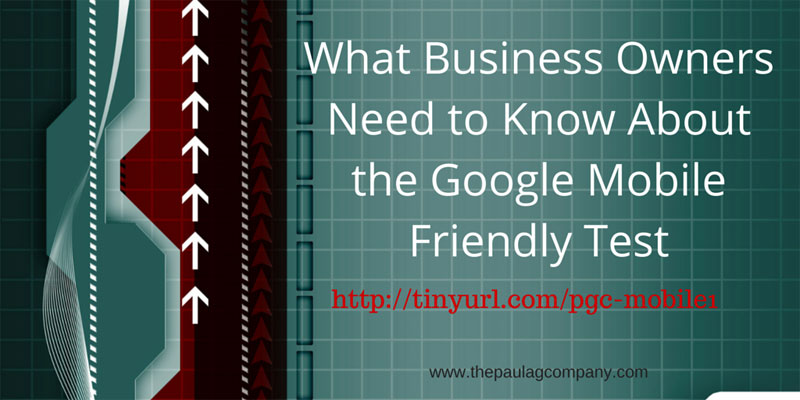 What is the Mobile Web?
You know that little device you hold in your hand to text, surf the web, call people, and do a myriad of things with? That is the most common face of the mobile web. That said, while smartphones are the most prevalent basically any device that is not your typical desktop or full-sized laptop can be considered mobile. Technically mobile responsiveness is not only about making things look good on smaller devices but about making your site look good on any device whether big or small(even those not yet invented).
Why You Should Care
There are more than a few reasons you should care but predominantly those reasons fall into two categories.
First – User Behavior
The use of mobile devices to access the web is only increasing exponentially. According to Pew Research:
Nearly two-thirds of Americans are now smartphone owners, and for many these devices are a key entry point to the online world
Your ideal clients are likely in that group. If they cannot find or use your website on their mobile device, your competitors and other options are only one-click away. Don't delude yourself into thinking that mobile doesn't apply to your business.
Second – SEO Impact
Google has already started tagging sites as mobile-friendly. As of April 21, 2015 their algorithm will change to penalize sites that are not mobile friendly. Your rankings and mobile search visibility may drop dramatically.
What Does Mobile Friendly Mean?
Google has always been an advocate for positive user experiences. With the increase in mobile usage, they are simply trying to ensure that mobile users have a positive user experience. That is the root of all this (it's not just a ploy to make people nuts).
[clickToTweet tweet="Google has always been an advocate for the user experience. The mobile web changes are an extension of that." quote="Google has always been an advocate for the user experience. The mobile web changes are an extension of that."]
Google offers a mobile friendly test for website owners to use to determine if their site passes the test. You either pass or you don't.
Factors determining pass/fail include whether your site:
Avoids software that is not common on mobile devices, like Flash
Uses text that is readable without zooming
Sizes content to the screen so users don't have to scroll horizontally or zoom
Places links far enough apart so that the correct one can be easily tapped
You can get more details within your Webmaster tools of how to improve your site on a page by page basis. More details on that here.
Should You Panic Like It's 1999?
Yes and no. No you should not panic. Yes you should take action. Let's face it, at the time I published this blog post, you have less than 3 weeks to act before the deadline. With the exception of highly SEO optimized sites that drive a ton of traffic and business via search, it is probably safe to say the sky will not fall on April 22. However, you don't want to sit around watching the grass grow.
Google has stated that the rollout will occur over a period of days to weeks on a page-by-page basis and in real time.
This is good because you can prioritize and also good because if you act after the deadline, your passing grade should get worked into Google's algorithm in a reasonable amount of time. What this means is you should take the time to think and make an informed decision about your short and long-term mobile strategies for your site. There are a few options you can take which I will write about in an upcoming article.
Join the free webinar on Thursday, April 9th at 1pm Eastern (will be recorded) to learn more, get your questions answered, and understand what YOU can do to ensure your website's success. Click here to join.
Not sure if your site is affected? Have you failed the Google test and need to do something about it? Contact me right away and I can help you sort through your options, make a cost-effective choice, and get changes made quickly.