You have a website for your business, but do you really know if your website is doing everything it could be doing for you?
You might sit at your desk and wonder:
Could my website be bringing me more business?
Is there something I should tweak or change to make it more effective? If, so what would that be?
Where the heck do I start if I want to revise my online marketing?
You might know you're missing something, but you have no real way of knowing what that is. For a very small investment, you can not only get an expert to tell you what you're missing, but also avoid costly overhauls and wayward spending by focusing on the three most important things to change and how to do it.
Then the website marketing booster session is for you!
Benefits You Receive
Clear picture of what's working and what's not with your current website.
Prioritization of all the things you "could do" into the 3 most important tasks to do so you can focus on the right things and get the results you seek.
The information, momentum, and confidence you need to start taking your site to the next level.
What It Is
The website marketing booster session is a laser-focused expert look into your online presence that will hone in on the top 3 areas you need to focus on to get the results you desire.
It includes:
An expert review of your existing site's effectiveness.
Identification of the 3 most important priorities you should take for maximum results
Specific next steps to take action on these priorities
A 30-minute strategy call to review recommendations, answer your questions, and further customize your next steps so you know exactly what to do and why
What You Can Expect
I will personally hold your hand as we walk through what's currently working and not working with your site. I will then step back, take an expert's eye look at your site and behind the scenes of your site to identify what changes you can make to make things better.  We will get on the phone together and in plain English I will detail and explain them to you so you know exactly what to do.
You'd be surprised how easy some of the fixes can be. Sometimes it is as easy as changing a setting within your site so that it is more SEO friendly.  What types of missed opportunities do I usually see?
Basic SEO steps that leave you missing in the search engines
Hard to use sites that turn your prospects and customers away
Content that confuses or bores rather than sells
Sites that don't work at all on mobile devices
just to name a few…
What I Do for You
I will take my over 20 years of website and business experience and look at your site through an expert lens. The review will encompass branding, usability, SEO, functional, and technical effectiveness. From that I will identify and detail the top 3 things you can do right now to make your site more effective. Then for 30-minutes you have my full attention to ensure you fully understand your next steps, why they are important, and options you have to get it done whether that means partnering together, doing-it-yourself, or working with your existing team.
For a limited time and only for the first 5 people who act: I am offering this website booster package at a special price of $147. (Normally priced at $495):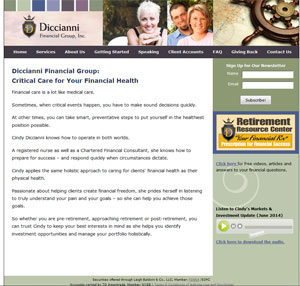 "I have been involved with the development and building of a couple of websites, and on those other occasions it was a confusing and arduous process. With Paula of the Paula G company my experience from the very beginning was so incredibly positive and streamlined. Paula explained every step, orchestrated the entire process, corresponded in and effective and professional manner and got the job done in record time. What a great experience and I would highly recommend her to anyone who is serious about their business and their web development needs.
There is no need to shop around, Paula is the best!"
-Cindy Diccianni RN, CSA, CLTC, Diccianni Financial Group, Inc., www.DfgPA.com
Why Should You Trust Me? (A very fair question!)
It's always my first question when I read about a service… so let me answer it for you…
I've been working with websites and technology since some of the very first text-only websites existed. Since that time I have been hands-on and in the trenches with new technologies as they have come and gone. I've built sites on WordPress since version 1.0 and helped clients get onto the first page of Google. I've been in charge of Intranets for several well-known Fortune 500 size companies and been behind my share of information technology deployments. What matters most though is that I:
Understand what is going on behind the scenes of today's technologies. That means I can identify blind spots and shortcomings that less tech savvy website people miss thereby giving you an edge over the competition.
Am a business owner and consultant so I "get" the business side of things. I bridge the gap between technology and business in a way that few people can. Bonus – I explain things to you in plain English so you understand and are empowered to take action.
Will readily tell you what sexy and trendy technology things you should not spend your money on (even if that means telling you not to work with me). If it doesn't make sense for your business, it isn't worth your time or resources.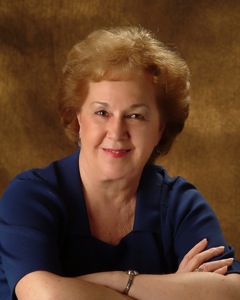 "Finding someone to help you with setting up a web site is possible, but finding someone with whom you can really communicate your needs is the real challenge.  Paula not only has the skills to accomplish the task, she also is able to discuss the options in language that the lay person can understand.  In addition to these qualities, I was pleased that she responded promptly to my concerns.  As well as dealing with my most immediate goal of the web site, Paula is adept at creating additional social media.  She is a person with many talents."
— Barbara K Folts