Is your website outdated and a security risk?
Are your potential clients being scared off because your website is giving them warnings?
Is your website slow and hard to use?
Then you'll want to keep reading.
Here's why:
Once upon a time in Internet land having a pretty website was enough to set you apart.  A site that "looks nice" is no longer enough.
To succeed in today's online world your site not only needs to be visually pleasing, easy to use, and optimized, it also needs to have super-tight security, lightning-quick performance, and superior usability on all devices. If your website was built more than a year or two ago, and you haven't done anything with it since, your site is likely at risk.
This is a problem you need to address, right now, as 20,000 WordPress websites get hacked each month (US-based sites alone!) and this costs hundreds of thousands of dollars in repair and lost business.
For the average business owner, this is Greek-speak. They want to believe their website is fine, even when they're afraid it's not.
Is your site up to the task?
How can you know for sure?
Through a mini-site audit.
A mini site audit can tell you very quickly where your site is failing and where it needs to be fixed.
This specially designed mini-site-audit includes an:
Check of site security (SSL compliance, plugins, security risks)
Evaluation of site speed and performance
Assessment of usability and mobile-responsiveness
After I do this, I share these detailed findings with you one-on-one via phone or live video conferencing in a 20 minute session so you know exactly what's what and your most important next-step priority.
Why Work With Me?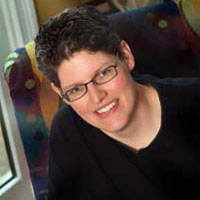 There are a million and one people who call themselves web designers out there from your neighbor's teen to the flashy big agency in center city. So, why would you want to work with me, Paula G?
I am a rare breed of person who can seamlessly walk between the worlds of business and techie, integrate them for you in a way that makes sense for your unique business and speak to you in plain English.
I've been building websites since 1995 and have been on top of developments in the field ever since. That means I actually understand what goes on "behind the scenes" of the technology, how it affects your website's effectiveness, and whether the "latest and greatest" makes any bottom line sense for your business. I've been responsible for entire Intranets for global companies such as Saint-Gobain CertainTeed and Merck, programmed web applications inside of Fortune 100 companies, and built numerous websites for small businesses and creative artists.
When you work with me you can count on me doing what I say and being a true partner in your project. That might sound odd to point out, but countless clients have come to me after being burned by other website shops who take their money and vanish, hold their site hostage, or build something different than what was agreed to. Those types of shenanigans never happen here.
How You Will Benefit from a Site Mini-Audit
You will walk away from your website mini-audit knowing how your website stacks up in terms of security, performance, and responsiveness according to today's best practices.  No more "guessing".
Imagine the relief you'll feel with  clear, prioritized next-steps of what your site needs and a plain-English description of why it matters.
Your Investment – $97
[simpay id="5873″]
This offer is valid for a short-time and a limited number of appointments at this special price.