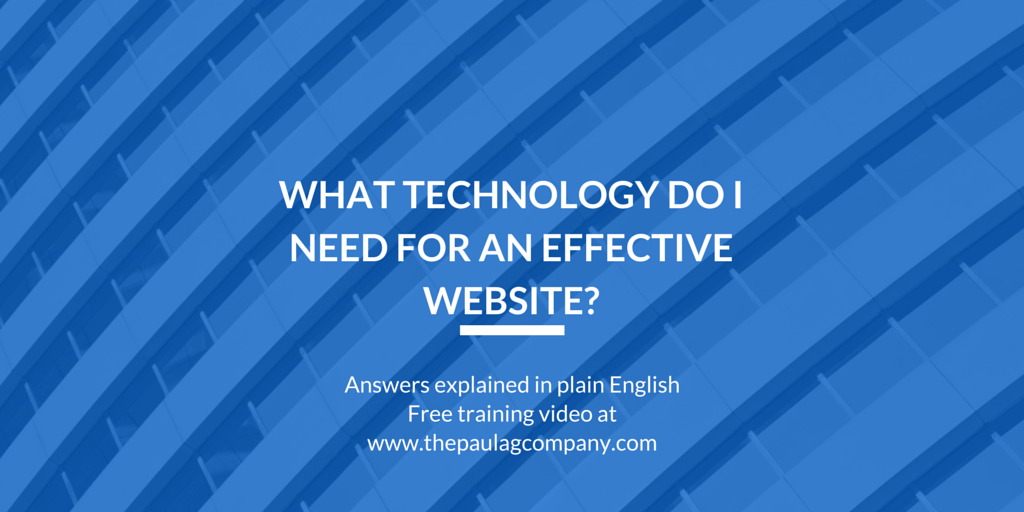 Have you ever gotten overwhelmed or confused by the sheer number of technologies and terminology that goes along with websites and online marketing?
If so, don't be ashamed or afraid! There are so many moving parts that it is easy to get lost along the way. That is why I created this free video training to help you understand what's what.
Some of the reasons it can be so confusing is because as a business owner you find that:
Technology changes fast and often.
 It can be hard to discern what you really need vs what is just the "latest and greatest" you heard about at the latest networking presentation.
Terminology quickly turns to techno-speak and gets used interchangeably in a way that blows your mind.
I'm here to help clear the confusion and empower you to truly understand what you actually need to be effective.
That's why I created this video training.  It's approximately 10 minutes long and will de-mystify the technology and terminology once and for all!
This video takes my signature fun, humorous, plain-English explanations and presents them in a way that will benefit you for years to come.
You will learn:
What technology you absolutely must-have to run an effective website and what is just a distraction.
How the technologies work together in a way that you can actually understand.
How to confidently ask the right questions of anyone you may be hiring or working with to execute your online presence.
Sign up and get immediate access to this video
(training that is worth literally $500 or more)
I know what I teach will empower you to be more confident in the ways you use technology to support your business efforts and help you avoid the pitfalls of spending time and money on things you don't need!
To Your Success!