A holistic look at your business in under an hour
It can be easy to go along day to day in your business and never stop to truly take stock of how you are really doing.  With the million and one things that fall on your plate as the chief everything officer in your small business, it might feel like you don't have time to stop and take the pulse of your business.
Yet the heart of your business is yearning for you to check in.  You don't just want your business to survive, you want it to thrive so you can do good work in the world and have a life you love.
You might be wondering, how do I even know how healthy (or not) my business is? How can I grow my business even more? (and in those darker days, perhaps, Does my business have a pulse?)
There are 6 key indicators of business health that every business owner must know and understand. That is why I created the Your Business Health Checkup quick-start program. It will help you know how healthy your business is right now and what you can do to make it thrive in less time that it would take to watch a movie. Do it now.
Who is this for?
This is for the business owner who:
Has grown the business "just enough" to make things feel just a bit out of control.
Feels like there are suddenly too many balls to juggle and is worried about (or even starting to) drop a few balls.
Is ready to expand to the next level but isn't 100% sure whether it is the right time to do that or whether it would be sustainable to add team members, an additional office location, etc.
Benefits you will realize:
Clarity on exactly what you need to know about your business health and how to assess it easily and quickly.
Specific diagnostics so you can focus your efforts on what will help your business thrive the most.
Personalized attention to your unique circumstance. No cookie-cutter crap here. You'll have a clear next step action customized just for you and your business.
What you will receive:
Exclusive report and assessment.
One 60-minute coaching and consulting call for customized results and specific action steps personalized for you.
A personalized diagnostics report which identifies your top priorities and next steps.
What you learn by doing this exercise and receiving some expert guidance will literally put time and money in your pocket. A healthy business is a fun and profitable business.
Grab this proven business health checkup report and customized strategy session for only $97.
I can't wait to meet with you one-on-one and boost the vitality of you and your business!
Create a Great Day!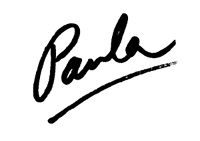 P.S. Your success matters to me… I stand behind every bit of work I do… that is why you have my personal guarantee that you will receive value and be satisfied!