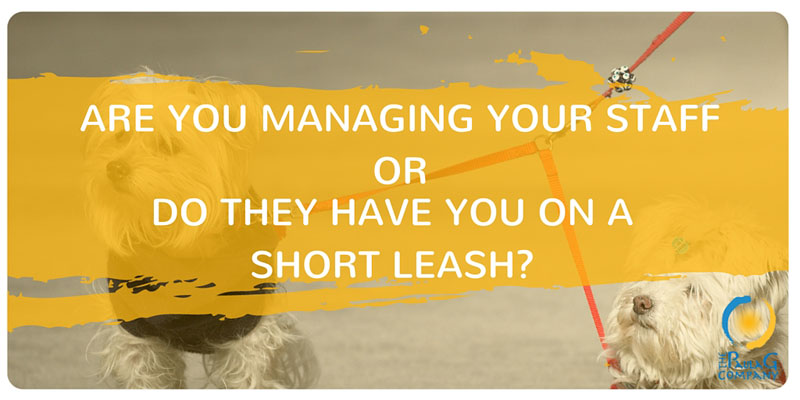 Do you have trouble getting your staff to carry out procedures?
When you make requests of your staff does it feel like it falls on deaf ears?
Do you find yourself performing tasks your staff is responsible for because if you don't do it, no one will?
You are not alone.
I frequently hear from clients that they are hopelessly frustrated and cannot figure out how to get people (their employees) to do what they want.
This is not ok.
Repeat after me:
It is NOT ok if the people you are paying to do a job are not doing their jobs.
You are the business owner.
You are the one paying their salary (and benefits).
You are the one assuming the risk of running the enterprise.
Being abused by your staff is not part of the bargain.
If your staff is ignoring your requests or defiantly thumbing their nose at your authority, something is wrong. The longer you put up with it, the worse it gets. It is akin to letting the inmates run the asylum (though lets hope your business doesn't feel like an asylum!).
If you want to experience a blatant disregard for your requests and outright indifference, adopt a cat. (I may be a cat lover, but I am clear who is REALLY in charge in my house!)
How to Get Your Staff to Do What You Ask Them to Do [Read more…]