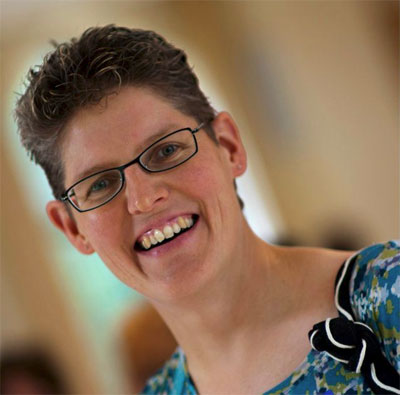 Have you been in business a while, but stuck at the same level of income?
Struggling with your business systems?
Feeling stuck or uninspired?
Then I'm very glad you've arrived here today.
Too many smart, savvy business owners, just like you, are stuck on the hamster wheel of "hustle more and work harder." They sacrifice their health, well-being, and happiness to make their business grow; and then feel worried, overwhelmed, and, let's face it- exhausted- as they try to keep up with this pace year in and year out.
The bad news is that you may be reaching the breaking point.
You may be tired of working in isolation and not being able to break out of the rut you're in.
You look ahead to the next 10 years and wonder, "what will I do if things don't get better than this?"
I've been there- and I can relate.
Hi, I'm Paula G, and I'm taking a stand against entrepreneurial martyrdom.
This means that I don't want you to work so hard, and I don't want you to feel overwhelmed, and I don't want you to suffer to create the business you want.
This is why I'd like to share with you my proven strategies for helping you grow your income, implement solid business systems, and helping you re-imagine what's possible for you and your business.
If you are like my clients who want to earn more while playing more, simplify their business, and create a life that is more inspiring and adventurous, then please, take a moment to request The Daily Profit Planner.
Take a few minutes to read that. And if that inspires you to reach out for more in your business, I'd love to speak with you.
You can contact me here.
And while I don't bite, I have been known to kick some butt. But my clients know this is because I see what's possible for them and I want to help them achieve it.
Let me know how I can help you!
Create a Great Day!