What if one little full-color book could change your journey in a profound way?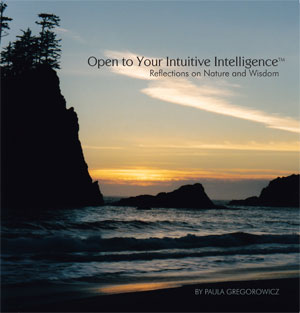 The seed for this book was planted when I snapped my first photograph as a small child. Since then I have gravitated to working behind the lens as a way of capturing moments of time and untold beauty. There is no "rational" reason for this–I've simply felt called to do so.
Photography has always been a kind of moving meditation for me; through photography I've experienced what it feels like to be fully present, engaged, alive, and joyous in a way that makes my soul dance.
As someone who spent many years engrossed in intellectual pursuits and stuck in her own head, I found that photography was a doorway into a different way of being. It has become clear that this dance of inspiration and action is part of my own intuition and intelligence in motion.
Peek Inside the Book!
(Click on the images to start slideshow and view larger.)
Creating this book has been a very personal project for me. I had always wanted to do something like this. In 2010 I started this project as a result of encouragement from members of my mastermind group. Deep in my heart I was also excited by the project because I knew how much my mother loved my photography and how thrilled she would be to see it come to life (and be able to run around town with it showing off what her daughter created!). Tragically during the early stages of this project she became ill and died after a short but painful battle with cancer.
I considered scrapping the whole idea even though the work of gathering images and opening to the inspiration of writing accompanying verse for each had become a morning meditation for me during this time. I set the project aside for many months as grief trumped inspiration. Yet through it all the love and encouragement of my dear friends and colleagues helped me reach back into my heart to continue and bring it to life.
My intention is for you is to use this book in a way that opens you to the power of your own Intuitive Intelligence. Even when your mind may see chaos or be fully committed to a story you've told yourself a thousand times, your soul knows there is an underlying wisdom and seeks to find it. This is the path of Intuitive Intelligence. This book, like the work I do through my business, is designed to help others break through their own limitations and into more purpose, prosperity, and playfulness.
Here's an intimate look of what the book has meant to me personally…
How might you use this book? It is perfect as:
A companion in your home or office – to flip through for inspiration and guidance whenever you need it.
A powerful tool for accessing your own intuition and staying grounded amidst life's daily challenges whether big or small.
An inspirational gift to give to members of your team or as client gifts.
A trusted friend for someone going through difficult times or grieving a loss.
But don't take my word for it! Here are what some people just like you had to say about the book…
Nature's Healing Power … Portable!
What I find most helpful about the book? It's nature's healing power…portable. When I craved a moment of respite from the challenges of family illness, I kept the book with me in my bag. It allowed me to ground, get centered and really sense Nature's safe, sacred energy I am always cradled within…even in the most painful of life circumstances. Hope and help in a powerful little package..deep gratitude to you Paula!"
Like a Miracle in Your Pocket
This book is like having a miracle in your pocket
A Beautiful Journey for Self-Reflection
I want to take a moment to rave about the book, "Open to Your Intuitive Intelligence: Reflections of Nature and Wisdom" … as a person who reads a lot of motivational material I can seriously say that this is book is one of the most beautiful journeys of self-reflection. The photographs in themselves are so awe-inspiring, touching (and some even funny!) as well as thought provoking, but it is really the text that accompanies each photo that takes you on a journey encouraging you to pause, look within and be willing to see what is there. I keep this book right on my desk and any page I open to at anytime has the exact right message I need to inspire me forward. The purchase is worth every penny and more. Thank you, Paula.
Soft-cover book: 128 pages, full color
ISBN: 978-1-4507-8697-3
Price: $35
It is my sincere hope that this real, in-your-hands color book inspires, touches you deeply, and acts as a catalyst for you to truly enjoy the moment!
From my heart to yours…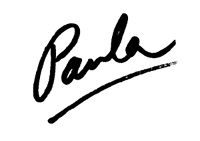 P.S. Want this book for a group of people? Order quantities >5 books get special pricing and free shipping. Please contact me for details.