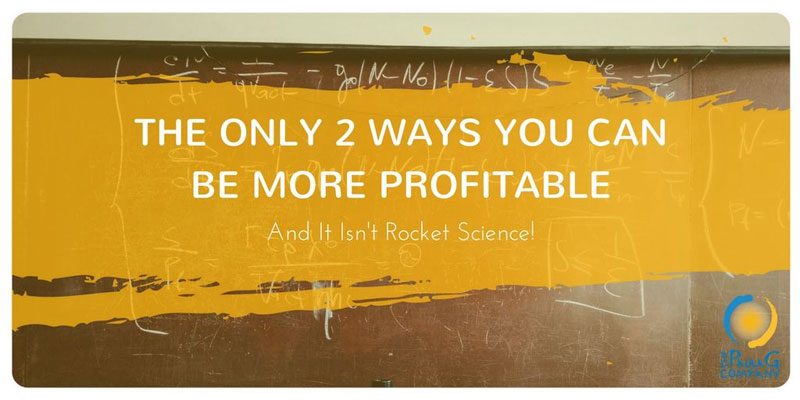 Complex formulas abound on the topic of profitability and your small business.  The simple truth is there are really only 2 ways you can increase your profits.
Earn more
or
Spend less
(or a combination of the two for a super-duper sundae with cherry on top!)
You were expecting rocket science?