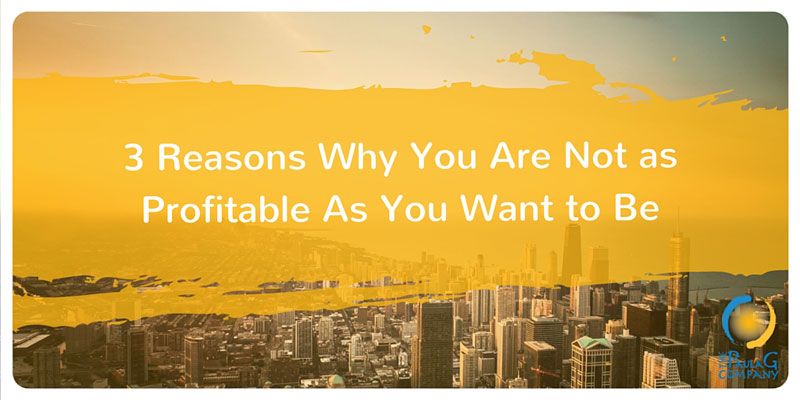 Step into almost any circle of business owners and you will find a varying array of smoke and mirrors and tall tales about making money and "killing it".
The focus is on top-line income and often a great deal of ego-puffing either out of arrogance, or more frequently in women business circles, out of a fear of being found-out.  Found-out that maybe just maybe there is more uncertainty, fear, and frustration behind the walls of our private space than we're willing to let the world see.
So we find ourselves late in the evening endlessly scrolling past those business owners flowing through our Facebook feeds professing to have the revolutionary answer that will instantly launch our business into the stratosphere all while sipping mimosas on a sunny deck while overlooking the ocean after having spent the most amazing day with clients.
And we wonder why am I not as successful as THAT?
Well, first off, let's remember that social media is simply a highlight reel and an extension of the smoke and mirrors I mention above.  Then, realize that fundamentally, you might not be doing anything wrong, but one or more of these 3 reasons may be keeping you from the profits you deserve.
Not Regularly Reviewing Your Financials and Metrics
When was the last time you looked at your numbers?
[clickToTweet tweet="Even if you are not a numbers person, as a business owner you MUST look at financials regularly. #profit " quote="Even if you are not a numbers person, as a business owner you MUST look at financials regularly. "]
Even if you are not a numbers person, as a business owner you must (and I mean MUST) look at them regularly.  You can delegate responsibility for all the boring data entry. You can hire a consultant to help you interpret what they mean. You can whine all you want about being a creative, soul-centered, right-brained person who isn't good at math.  But you cannot abdicate responsibility for this part of your business.
Looking at these numbers regularly can help you answer key questions such as:
How much income am I making?
How much am I spending to run my business and where is my money going?
Is cash flow sufficient to keep the doors open?
Who are my most profitable customers?
Can I afford to hire a team member/employee?
And more…
If you've ever wanted to keep more of the money you've earned, this is where to start.
Wondering Where Does My Time Go?
You can always find a way to make more money, but you cannot turn back time.
"If I could turn back time…"…… (Insert Cher singing at the top of her lungs…)
Time is one-third of the profit equation (even though no accounting book will ever tell you that as this accounting major attest).
Do you know where your precious time is being spent?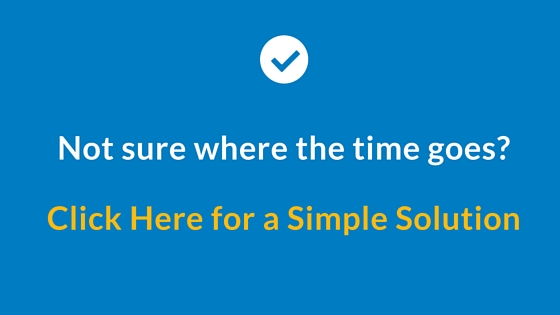 If you are not tracking your time, you are letting your most precious resource slip through your hands.  Even if you price your services as part of a package, you need to know what time it really takes for you to:
Deliver your services to clients.
Market your services.
Perform administrative tasks related to client and customer service.
Perform general administrative tasks for your business.
Conduct new business development (create content, prepare for a speaking gig, assemble a new product).
Work strategically on your business
If you are not spending time focusing on your own personal development and taking time to think, you are just working on a more professional version of an assembly line.
Start tracking time now (actual time, not guessing).
Not sure how? We cover this in detail during one of the lessons in the 7 Day Solution. Get a handle on time here.
Lack of Sales Conversations
If you aren't having enough conversations during which you can invite someone to hire you (or invite someone to refer clients to you), then your business will always be struggling.  While I would not bill myself as a sales expert, I have helped clients shift their thinking around the nature of sales and get more comfortable extending invitations to others to work with them.
If you find yourself talking to prospects only once in a blue moon, you need to ramp up your sales efforts.  Not only because it will be far easier to reach your goals but also because it takes the pressure and desperation off of any one conversation.
People fear sales because they don't want to be sleazy. Unless you are genetically predisposed to being used car salesman sleazy, you probably are only afraid of coming across as desperate or too aggressive.  Both of these fears can be put to rest with a sufficient stream of opportunities and a bit of sales skills training.
Take a look at your calendar and your sales metrics (You ARE tracking this, right?) and assess: Do you need to ramp it up? Or are things flowing just fine?
What to Do First
If you're not sure what to do next, start by knowing how to prioritize (even if everything feels like a priority). If you don't have the time to work "on" your business, you are never going to get to any of these 3 steps.
You can solve all 3 of these profit leak situations in less than an hour a week.
Isn't the long-term sustainability of your business worth it?
If you're not sure how to do this in your business or you feel weak in the knees just thinking about all the "business stuff", let's have a conversation. I can take the pain out of the process.