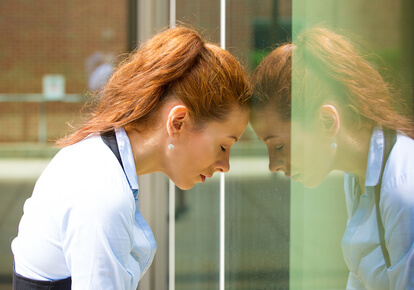 Hiring a business coach can be one of the best investments a small business owner can make. They can help you shorten the learning curve, avoid costly mistakes, and grow more quickly. I have personally invested in coaching, mentoring, and mastermind groups numerous times because the benefits are so great.
Working that intimately with someone on your business is a courageous step and a significant investment. That is why it is important you hire a person who is the right fit for you.
Here are 5 very costly mistakes you want to avoid.
Not Being Clear on Desired Outcomes
Working together is a partnership. You need to be clear on what your desired outcomes are. Even if you're not quite sure how to articulate them, you should know why you are hiring someone and what you hope to achieve by doing so. Outcomes can range from specific business growth numbers to increased confidence to more work/business balance. It doesn't matter what you desire, just that you know what it is (even if you refine it once you start working together).

Working with a Good Friend or Buddy
It is important to have friends, colleagues, and good buddies on the entrepreneurial journey. But they are not the same as a business coach! You want someone who:
Is an objective yet committed partner to your success
Has no personal agendas
Will tell you the things that might be hard to hear but will lead you to your greatest success
Your friends may love you and be great supporters of your work, but they are not the same as having an outside expert on your team.
Not Enough Due Diligence/Not Listening to Your Intuition
Don't rush the engagement process. You wouldn't get married to someone after simply receiving his or her phone number in a nightclub, would you? Take time to experience and learn more about the coach you are evaluating. Speak with them in real-time and ask them questions.   Anyone worth hiring will not give you canned answers or rush the process. They will listen to you. They will genuinely engage with you. That doesn't mean your evaluation should drag on forever (that's usually a sign of procrastination or fear), but you owe it to yourself to do your due diligence. After you gather the facts, take time to tune into and listen to your intuition as you make your decision. If something "just doesn't feel right", listen to that.

Engaging for Too Short/Long Period of Time
It takes time to get to the root cause of challenges, identify and implement solutions, change habits, and grow a business. Thinking you can move mountains in a month of coaching is setting yourself up for disappointment. Conversely, over-committing to extended programs without understanding why you are choosing to do so is also a disservice to you.   Whenever you evaluate a potential success partner, do your due diligence and ask questions so you right-size the support you need.
Being Cheap
Yes you want to make wise choices with how you invest your resources and squeeze every ounce of value from them. No you do not want to be penny wise and pound foolish with shortsighted thinking. When people try to squeeze every free resource around trying to cobble together support and then act cheap when it comes time to engage with a professional, they lose time, momentum, and money. Do you really want the cheapest person to be your intimate partner? I thought not. You will plumb the depths of your inner and outer fears, dreams, and stories when you work with a coach. You don't want the blue light special.
Want to explore working together? I would love to have an in-depth conversation to explore what opportunities you are facing and how I might help, no strings attached.   Click here to schedule a discovery session.