Even with the rise in virtual meetings, there is nothing quite like being face-to-face with people. At some point just about every small business owner will find himself or herself on the road to a conference, speaking gig, or client engagement.
To me this time is precious time spent away from home and things I love, so I do my best to make the most of it. Yet there are still hours on end spent en route that can be used to your advantage.
I used to just grin and bear these times impatiently waiting to "get there already". Then I finally stopped fighting the inevitable and decided to treat the time en route as "found time" and bang out work, take care of myself, and do whatever I could to capitalize on my captivity (let's face it flying coach class is unpleasant captivity). I literally freed up hours when I arrived/returned so I could have more fun.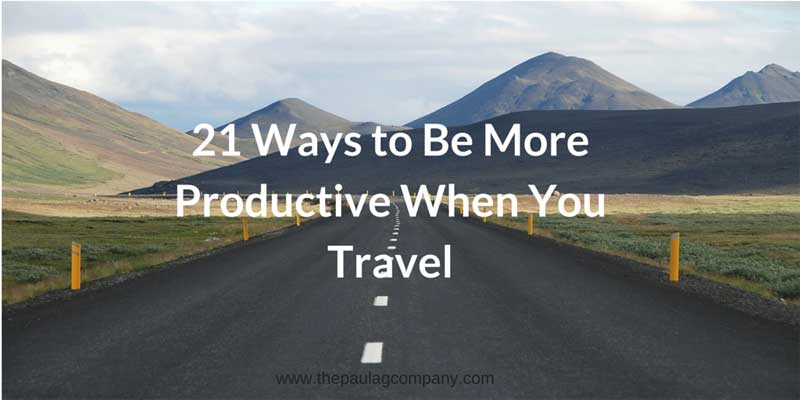 Here are my favorite ways to make the most of all that dead time spent waiting, flying, or on a train. [Read more…]