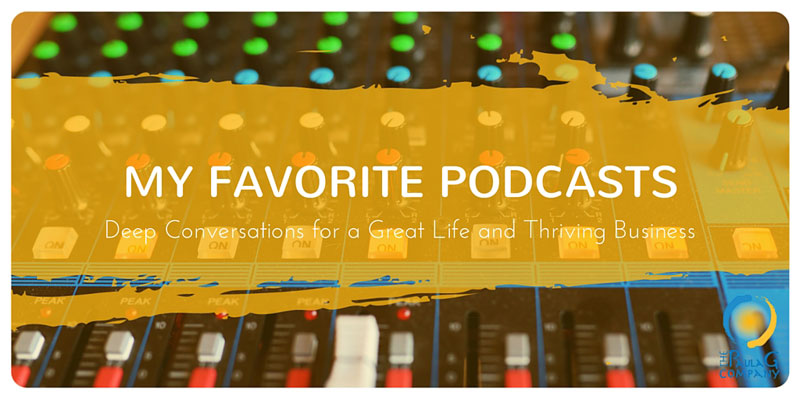 I've been listening to podcasts since they first hit the airwaves over a decade ago. In the last year or so I have been listening more and more.
In the last year I've listened not just as a consumer of the episodes but also as a podcast producer myself. That dual-listening perspective has me marveling about what I consider worthy of my time (or not). No matter how hard I try, I can't put myself into a "podcast box" and frankly I don't want to be in one.
The following roundup are my favorite must-listen-to's of the past year and remain there as 2016 hums along. I can guarantee you will not find the usual list of business podcasts here. My mind is saturated with business talk and frankly weary of the latest, greatest, hottest, "must-do" tips. While I may peek in and out of some business podcasts from time to time (a great topic, interesting guest, etc.), very few are on my "always listen" list. I prefer to learn tactical business implementation by reading or self-selected classes so I can get it done quickly and only tend to what is essential.
I believe there is an awful lot to learn about business success and living a good life from unexpected sources. It's why I love purposeful tangents so much. It breathes new life into what I'm doing and reignites what I already know while opening my eyes to something new and overlooked.
Here are my current favorites (in no particular order): [Read more…]