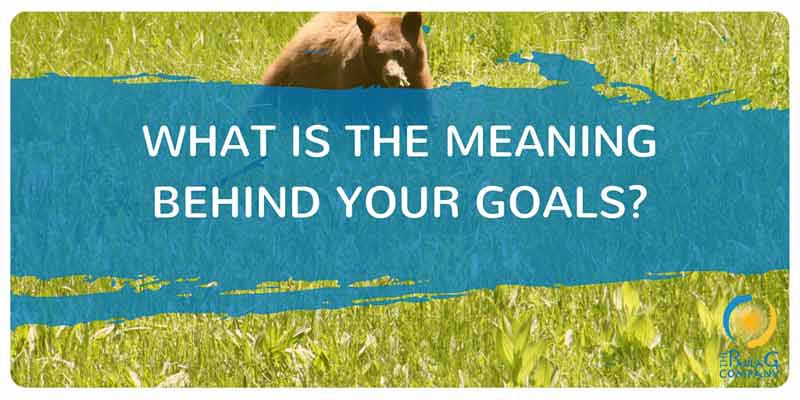 Everyone talks about goals like they are the be-all end-all destination for success.  While it is true that getting clear on your goals makes you exponentially more likely to achieve them, true clarity has more to do with meaning than being "SMART".
For example, most business owners have some sort of yearly and monthly financial goals. After all, without a financial goal you won't be in business for long!  Yet the mistake I see so many entrepreneurs make is that they stop there. They stop with "I want to make $8,333 per month or $100,000 this year."  End of story.
That's a nice goal, but it is fairly hollow without further inspection. There are lots of people who have that goal, many whom will never even get close to reaching it.
The inspection and introspection I am inviting you to do with each and every goal you have (financial or otherwise) is to run it through two very important lenses.
1)     What does this goal mean to me?  What makes it meaningful?  What will you have when you achieve the goal that you do not have now (and I don't just mean more mo
ney!)?  Why does this matter to you in the bigger context of your life?
This lens is important because if your goals aren't anchored in the bigger picture, your deeper "why", then it is just some target thrown out there at random to keep you working hard, avoiding the deeper issue, or feeling bad about yourself.  As one of my clients says it's like "we're making really great time but we don't know where we're going or why we're going there!"  Exactly!  If you are going to orient your life energy to move toward something, be certain it is a meaningful direction. [Read more…]