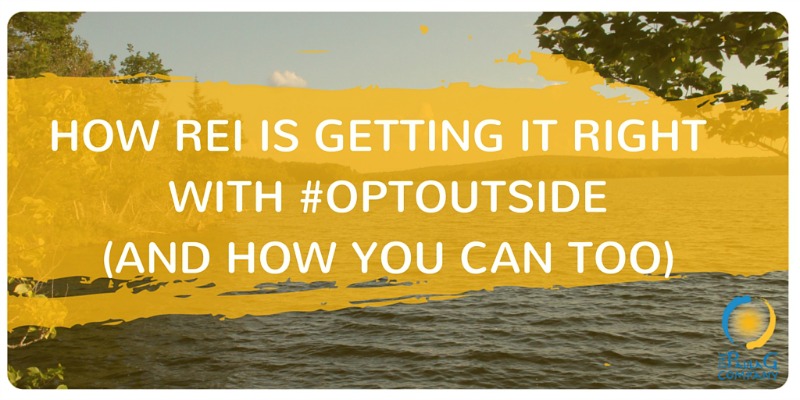 In October REI shocked the retail world by announcing that it would be closing all its stores on Black Friday (one of the most lucrative shopping days of the year) so that employees could opt instead to go outside.
Not only is it closing all its stores on the busiest shopping day of the year but it is paying all its employees to go play.

And they are encouraging other retailers to take a stand against the madness that has become Black Friday.
Make no mistake about it.  This is a costly move. Closing 143 stores on such a high volume day and paying all its employees.
But to me? It is music to my ears and balm to my heart.
To me Black Friday is an iconic day that singularly represents so much of what causes the most pain, dissatisfaction, and suffering in our lives. The rush to consume, get "more", and keep up with what we think others are doing.  So the fact that a major retailer is taking such a strong stand against the material and for the beauty of experience in nature does the world a bit of good.
While REI is a member run co-op and does not have the same pressures of public companies mired in the short-term reward and perception game of the financial markets, that doesn't make it immune to the need to be profitable.
Here's why this move will ultimately work for not against REI in the long run and what you can learn from them to apply to your own business. [Read more…]