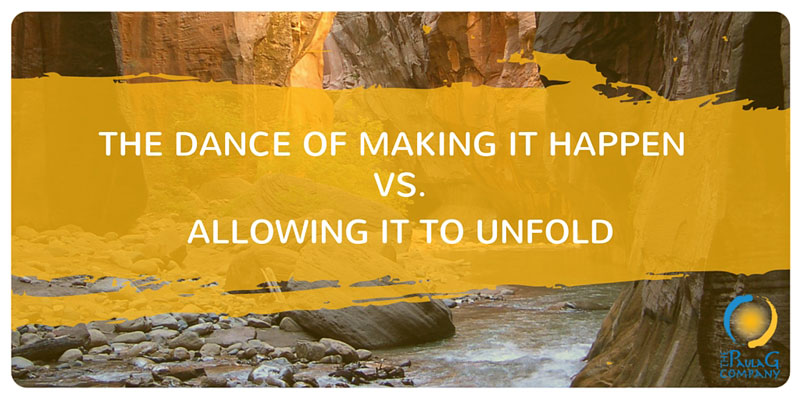 In my professional career I have encountered a few schools of thought on what it takes to be successful and achieve.
Predominantly it has fallen into two camps.
The make it happen camp.
And the
Allow, attract, let it unfold and magically manifest camp.
As a recovering hyper-fueled, Type-A, nothing is ever good enough unless I have over-achieved person, I spend the first several decades of my life solidly in the make it happen camp. To the point of self-abuse, hollow feeling achievements, and the detriment of relationships.
I was pretty darn skeptical of that second camp which demanded more faith, trust, and willingness to embrace the unknown.
But for a while, I dove into that pool with reckless abandon, throwing caution to the wind and waiting for all those fabulous things I deserved and was worthy of to magically appear.
Needless to say that phase came with its own set of frustrations: disappointment, lost opportunities (because I was waiting for them to come to me), and diminishing financial reserves.
So which camp holds the elusive, magical, mystical answer to attracting clients, building wealth, and meaningful achievement? [Read more…]