Do you know what the one question you should never ever ask another entrepreneur is?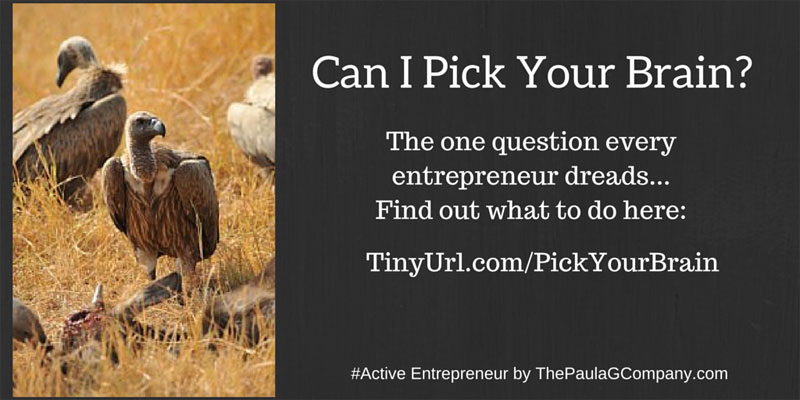 Can I pick your brain?
Ugh…
To me it conjures up an image of vultures swooping in on the road kill to pick, pick, pick on the carcass and then leave with the goodies.
Is that really the impression you want to make with fellow colleagues or potential service providers?
I thought not… [Read more…]