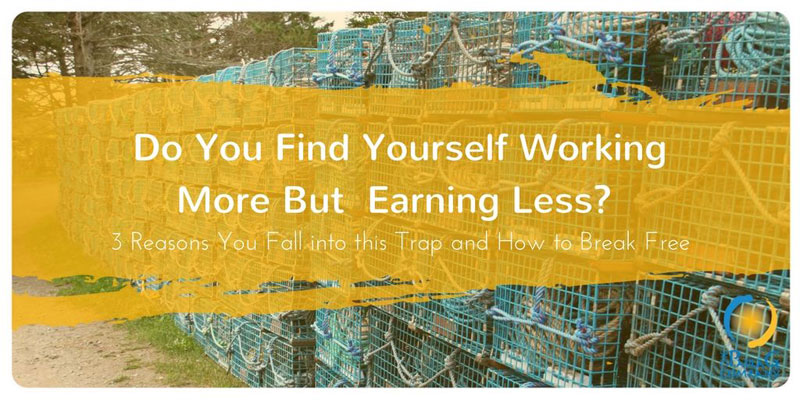 Have you ever found yourself working extra but not getting paid for it?
I don't mean over delivering by adding extra value and delighting your clients. I'm ALL for that.  In fact I highly recommend frequently delighting your clients!
What I'm talking about is the dreaded… (Cue the spooky music)
Scope Creep…
Or the
Over-needy client who wants "just one more little thing".
Ever happen to you?
If you're in business – of course it has!  Scope creep can be a natural byproduct of many different kinds of projects (think: design, tech projects, and construction just to name a few).  Wanting "one more thing" can be a sign of someone who is thinking through their requirements as they go.
Neither of these things is inherently bad.  It's what you do with them that set you up for success or a spiral of resentment, misery, and lack of cash.
Here are the top 3 reasons why you may find yourself working like a dog but earning less and less and what to do about it.
Wanting to Be "Nice"