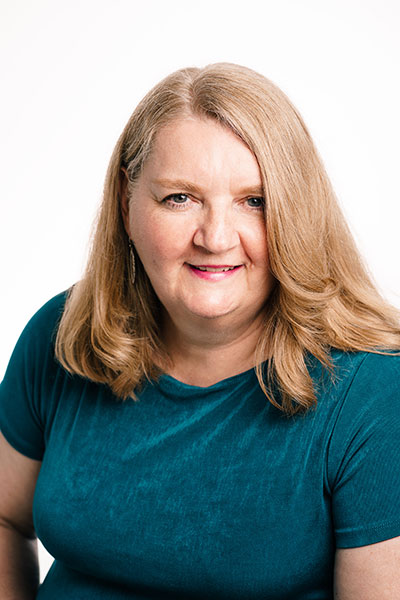 I'm thrilled to featured this guest post from my colleague Cheri D. Andrews, Esq.
Cheri helps small business owners and solopreneurs just like you protect your livelihood. After all, you work hard to build your empire – Cheri has got your back!
What is a Terms of Use policy?
Your Terms of Use policy functions as a contract between you and your website visitor setting clear expectations regarding what your visitor can and cannot do or expect when they visit your site.
Do I need a Terms of Use policy?
While not legally REQUIRED, there are very good reasons why you WANT to post a Terms of Use policy on your website! It is an inexpensive way to set expectations and proactively mitigate legal risk, saving you tens of thousands down the road. These aren't things most small business owners think about every day, but they can become critical VERY quickly you don't have Terms of Use on your website.
Top Five Reasons to implement a Terms of Use policy:
1. Define Prohibited Conduct.
What would you do if someone used your blog comments to spread hate language? Or copied your materials and started selling them? Implement a Terms of Use to clearly establish prohibited behaviors on your website! Behaviors you can prohibit include important things like:
Spam, Bullying, Hate Language
Crawling, monitoring, or copying materials on the website
Introducing viruses or malware into the site
Attempts to gain unauthorized access
Other violations of laws and regulations
Avoid the potential lawsuits that come from these behaviors.
2. Protect Your Intellectual Property Rights.
Protect your ownership of both materials you post on your website and information that visitors post on your site – such as comments to a blog post. Your Terms of Use policy aids in enforcing your intellectual property rights, including the copyright in your website materials and the trademark of your brand.
3. Disclaim Liability.
Let your visitors know that you are not responsible for content or performance errors, linked website material, or the ways in which they choose to use the information contained on your site. Mistakes happen. Websites have occasional access problems. Customers misinterpret instructions. Your Terms of Use policy shifts the risk for these issues to the visitor. With expectations clearly set, your visitors know they proceed at their own risk!
4. Establish Policies.
If you have eCommerce (you are selling or taking orders via your website), use your Terms of Use to establish payment processes, return and refund policies, late and cancelled appointment policies, etc. We all need to set appropriate boundaries. When you include boundaries in your Terms of Use policy, your legal rights will be clear and enforceable. And you significantly reduce your risk of suffering through legal action from a client or customer who doesn't respect your boundaries.
5. Provide for Dispute Resolution.
Tell your visitors where you resolve disputes, what law applies, and how you will handle disputes. As your success grows, so does the likelihood of a customer dispute. Set your dispute resolution terms through your Terms of Use Policy, rather than allowing an angry or upset customer to make those choices for you.
How do I display Terms of Use on my website?
How you display Terms of Use on your website depends on the content and purpose of your website. There are two types of Terms of Use – "browse wrap" and "click wrap."
A browse wrap agreement is generally set up via a hyperlink in the footer of your website that leads to your Terms of Use page. This is a passive form of agreement. Use this on websites that are information only and do not allow any user content or interaction. The website visitor purportedly gives their consent simply by accessing the website. There is a difference of opinion in the courts over whether browse wrap agreements are enforceable – it can be very fact-specific and proving notice may be difficult.
A click wrap agreement deploys via pop-up screen or a checkbox on sign up forms that requires your user to check that they have read and agreed to the Terms of Use. Because the click wrap agreement actively places the Terms of Use in front of your user, it provides stronger protection in the event of a dispute. Use this on websites that have any user interaction such as subscription-based sites, sites that allow user commenting and uploading of material (blogs, forums, etc.), online classrooms, and the like.
I personally recommend my clients have a link in the footer of every page of their website AND a link to both privacy policy and TOU with an "I agree" check box on every form used to request information.
Does my Terms of Use apply to my services or products?
Website Terms of Use are NOT a substitute for a client services agreement or other contract with your clients or customers. It does not apply to services provided outside your website unless you specifically call it out and link to your Terms of Use somewhere in the buying process. If you do this, it is best to use a click wrap agreement, rather than a browse wrap agreement.
Are you ready to protect your business with a Terms of Use policy?  With the Terms of Use Workshop, it's so easy to set clear expectations and legal protections!  The Terms of Use Workshop by Wise Owl Academy provides you with an attorney drafted Terms of Use template and the guidance and knowledge to both customize the template for YOUR business and understand what is in the policy and why it is important to your business.