Supporting local small businesses is a passion of mine.  I typically go out of my way to support the solo and small business owner because it feels right.  It aligns with my values (hello – I am a small business owner!) and directly helps individuals, not some over-priced and out of touch CEO of a major corporation.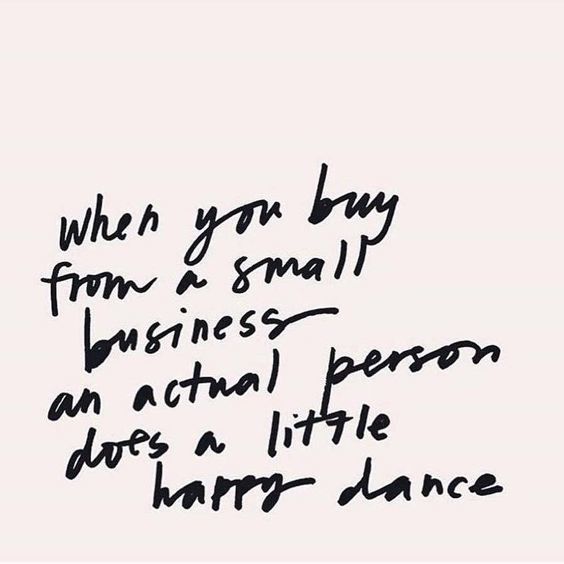 This spring when COVID-19 hit, and Governors shuttered small businesses I got even more intentional about where my dollars went.  I live in Pennsylvania where there has been a lot of controversy over Governor Wolf's decisions and power over small businesses.  That angst remains and in certain industries (like liquor) the chips are all stacked in favor of the bureaucracy, not the consumer or business owner.
So, I doubled down on my support of local merchants all ways I could.
In doing so I have learned more hard truths about who really benefits and how important it is to think about where and how you show that support.  You could be unknowingly hurting more than you are helping.
If you knew that the way you were helping was costing the very business you wanted to support more money, would you be appalled? Would you make extra effort to funnel more money their way instead of less?
Case 1 – Takeout & Delivery
When restaurants shuttered and then were given the option to only do takeout and delivery many people like me wanted to help. I do not eat out much but when COVID hit, supporting a local restaurant at least once a week became a priority.  I called, I picked up, I ordered online.
Granted these places were pivoting on a dime.  Dine-in only places were having to retool operations and processes overnight all while freaking out like the rest of us over the safety of it all. (Frankly they are still doing this as the rules seem to change like the wind.)
Yet… some places I called I could never, ever get through to. Busy signals like it was 1999. Most of the time I gave up and moved on to a different restaurant I like. One restaurant I really wanted to try so I opted to use GrubHub for the first time.  As a business owner I am almost ashamed to admit this.  When you realize that your meal can be up to 91% more expensive using a service like GrubHub, UberEats, and DoorDash. That is enough to lose your appetite. Then when you factor in that the actual restaurant you are trying to support must pay 30% or more plus a delivery fee to the service, it makes you want to go on a juice fast.
I knew it was bad, but not that bad. Yes, these third parties provide a service and should be compensated for it.  Yet – do you know any businesses with razor thin profit margins to begin with that can survive on 60-70% of the bill all during a pandemic where business is down to nil?
Lesson learned: If I want to truly support my local business, I need to find a way, any way to buy directly and pick the damn meal up.
Case 2 – The Criminal Pennsylvania Liquor Control Board
If you are not familiar with the draconian monopoly in PA known as the PLCB it is essentially the only game in town to buy wine and spirits. (Yes, in recent years there are now limited options to get wine and beer from supermarkets, but selection is limited and at the start of the pandemic shelves were empty because – drum roll…. The supermarkets get the product from… you guessed it –the PLCB!)
First the stores shut down. Then they tried limited online sales. A joke if there ever was one because the website broke and never came back due to "high volume".  Take note – if you have a website for your business- it is imperative to have the proper technical foundation and bandwidth in place to handle any crises, pivots or growth you desire.
Then it got worse. They tried a flashback to the 80's with phone ordering.  That was a joke. It was like redialing for the hottest rock concert tickets as a teen. Two phones in hand and hitting redial like a game show. A friend of mine had to redial 132 times over 45 minutes just to get through.  If you were lucky to get through, it was only the beginning of the silly circus because they manually take the order, then have a different person call you back hours later to verify, manually process the order, and assign you a time to pick up. The pick-up time was a 5-10-minute window with a comedic display by the employees and a fine example of restrictions put in place to frustrate, not protect.
Thankfully for all… the local distilleries were able to sell direct and ship. (That is right the PA draconian people restrict shipping laws too. It is called screwing the consumer from all angles.) 
Business owners are tough – this bright spot shines because they do what it takes. I am so grateful for the creativity of my favorite local producers from craft brewers to distillers to coffee roasters.  They also pivoted on a dime offering pickup, pre-made cocktails, delivery, and more.  All while also making hand sanitizer for frontline workers. I think I saw some of them even wearing a super hero cape with their masks.
Some statistics show in-person bottle sales went up in PA during the closure by 900%! That is awesome to help these merchants with the pain of shutting down tasting rooms and coffee shops. Here's the catch though. As PA Liquor stores reopen people get lazy and purchase from the state store again. 
So, what is the problem? You got your favorite tipple, right? Wrong.
The state stores take a cut. A big, gaping, gashing, should be illegal cut of local distiller bottle sales. Meaning if you bought a bottle directly for $30 in April, the producer made $30.  Now, if you buy it in the state store, the producer gets maybe $15 per bottle.
How happy are you to know that they are getting 50% LESS?
Could you and your business survive on 50% less revenue?
I could rant on the PA liquor situation for days… but regardless of your viewpoint, if you are looking to support local business and "Made in PA" products, do your homework!
Does that mean you should never use the state store? Not necessarily. Just be clear and transparent about what is happening.  Personally, I am going out of my way to not patronize simply because you reap what you sow.  Abandon customers in a time of need and don't care at all, well….
Lessons learned: Now more than ever your website is critical to your business. It needs to perform and be flexible.  Secondly, patronize as close to the source of the goods as possible.  Cut out the red tape, politics, and markups. Help the small business owner do a happy dance and expand their profit margins.
The Bottom Line
Support local businesses. Shop small business.  Help your neighbor.
But do so knowing where your dollar is going and who is getting the benefit of your hard-earned cash.
That means – Buy direct.  Straight from the producer/chef/coffee roaster.
This is the only way you can guarantee that the person you want to support with your heart and soul is on the receiving end of that kindness.
Need Help for Your Business?
If you have a small business and want to be sure your website, processes, or pricing mix can handle these stormy and uncertain times, contact me. I can help you get to the heart of the matter and increase your business' resiliency in uncertain times.