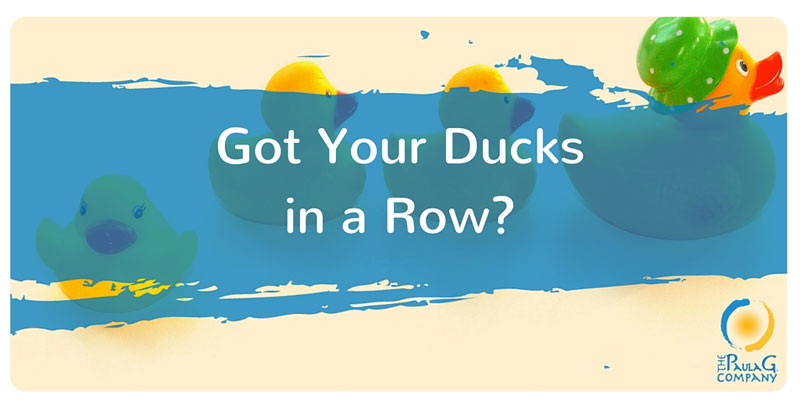 Have you ever tried to chase a flock of ducks and get them to do what you want?
There you are in your weekend best sweatpants running with Kennedy flair at the park saying:
"Here Donald line up behind your friend Daffy and by all means behave!"
How did that go?
More importantly… do you have a video of that? (I am certain it will go viral on YouTube and make you an online legend).
Silly, right? Yet I can't tell you the number of times I hear business owners say that just as soon as you:
Organize your house, office, and papers.
Figure out your brand (in isolation) as you agonize over your business name and logo (which, by the way is not your brand, only one representation of it) while being adamant about having to learn more about websites.
Sort out your business model, plan, and projections to the 9th decimal place.
THEN, you'll be ready.
Except, as soon as THEN arrives,  there will be another list of 10,000 things that need attending.