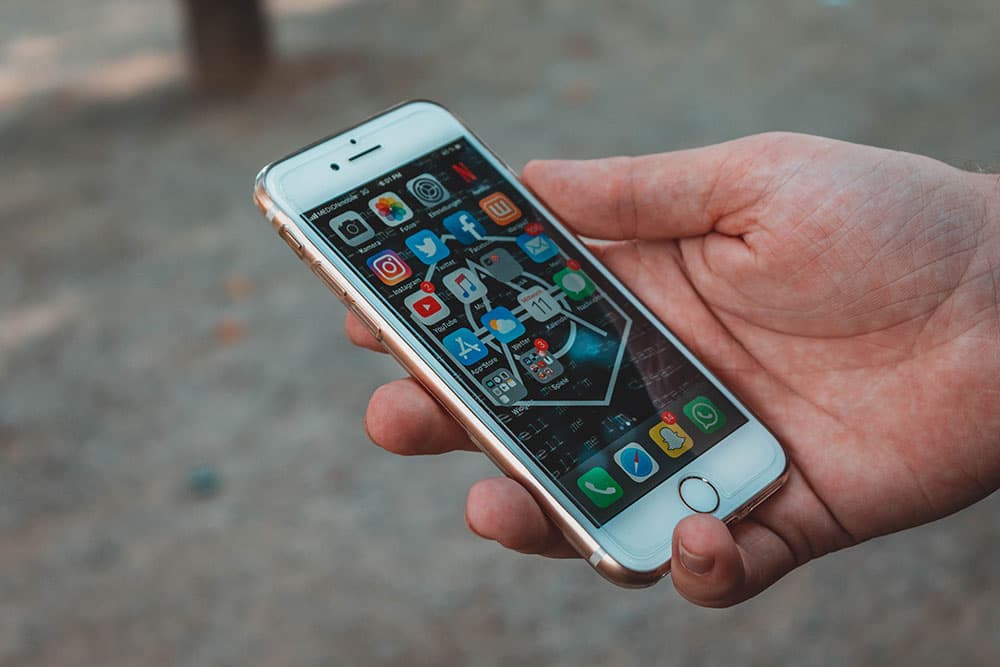 About a week before the Christmas holidays as I set out to disconnect and celebrate my 50th birthday, I deleted business email and all social media apps from my phone.
And I haven't put them back.
In all honesty, I don't think I will either.
(Maybe the occasional Instagram – for ogling at nature, trails, and vagabond lifestyles from time to time. But even that isn't as enticing as it was after my break.)
Why did I – someone who makes a living helping people with their systems, websites, and business operations – do such a radical act?
Because:
I want to live at the speed of calm.
I want a clear, unstressed nervous system from which to tap my creativity.
I don't want to waste my one wild and precious life mindlessly scrolling down a screen.
As I approached the end of the year, I gave some serious reflection time to how I spent my time and energy every day. What I noticed was that unconsciously, habitually, and in every spare uncomfortable gap of time I had, I would often default to scrolling down the feed.
Escape?
Nervous habit?
Worried a client might need something?
I don't really care what exactly it was all about, but it certainly isn't who I want to be. I decided to try this experiment of deleting it all and seeing what happened.
The results were magical.
Surprisingly I like it a LOT more than I thought I would.
Over these three weeks:
No lives were lost.
And
I didn't' miss any life-altering news flash.
To be honest I didn't miss much of importance at all (despite the triple digit backlog of notifications I never intend to wade through).
Most importantly I was calmer and enjoyed my time more. I was more refreshed and present with clients when I was working. I got more high priority; high value tasks done.
Here's the truth:
Clarity and focused action don't happen in the margins of life.
If you've been craving …
More breathing space, more clarity, better results from your actions…
A clearer plan, more support, and daily schedules that don't crush your spirit…
NOW is the time to lay the foundation, create the plan, and get to it!
Your experience in 2020 will be a direct result of the actions you take now.
>>>Contact Me to schedule a Discovery Call and explore how I can help you create the best year yet.
Thanks to my bold action (and delete key!) I personally have a much clearer picture, plan, and do-able actions set forth for the coming year. I want you to feel liberated and inspired by your vision for 2020 too.