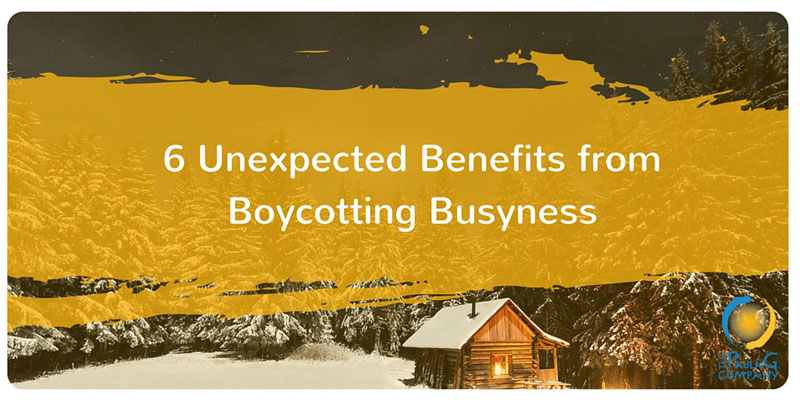 Being super busy, crazy busy, busy-busy, and filling every waking moment (and then some) with to-do's has become a socially accepted form of martyrdom.   Everyone is so busy adding new apps, hacks, and systems so they can basically do more faster so that they have time for, well, doing even more!
We wear busyness like a badge of honor. If you are busy, you must be important. If you're not, then who are you? If you have a moment of breathing space, it must mean that your business is on the verge of collapse. What else could it possibly mean?
I'm not suggesting we all renounce doing anything at all and start staring at the walls. Not even close. What we do brings meaning and energy to our days (ideally). As a business owner you will always have things to do. I know I have plenty of things to do.
BUT
You can eschew busyness and find yourself remarkably happier, healthier, and more productive.
I used to go through my days trying to cram as much as humanly possible into it. I would be working on the computer while talking on the phone and waiting for the laundry to finish. I would schedule my calendar without even enough time to pee between client calls and find myself working late into the night to finish "just one more thing!"
I had enough of it and over the last few years have continued to prune where and how I invest my energy. (Check out my posts on "Simplify", "Shed, Sift, and Savor", and "what really matters" for more)
Along the way I've discovered a few surprising gifts of boycotting being busy for the sake of being busy. [Read more…]