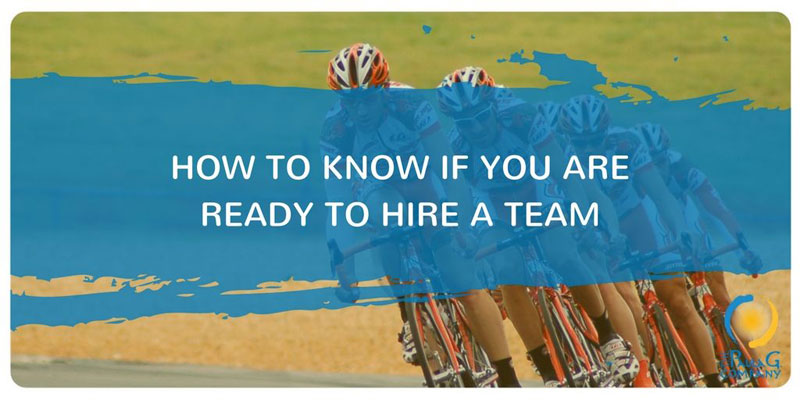 We self-employed business owners can be a bunch of control freaks.  Think about it, you likely left a more institutional job (think corporate, academia, etc.) for the freedom and flexibility of being your own boss. You wanted to be in charge and in some cases were adamant about never having to take orders from anyone else again.
Dammit!
I work with my fair share of (recovering) control freaks and perfectionists, and I would put myself squarely in that category.  When I am clear about what I want and why, I am particular. (My family would call me FUSSY…let that word drag out on your tongue a bit and you'll have their tone…)
Being particular is not the problem. Being unwilling to let go can be.
There comes a point in every business where you reach a tipping point at which you must address the question "Do I bring on a team?"
What Constitutes a Team?
Many people mistakenly believe that bringing on a team needs to a look a certain way. It doesn't. For the sake of this conversation let us define team as:
            One or more person(s) who performs tasks in your business that either you cannot perform yourself or do not want to.
So a team could be as elaborate as having full or part-time employees that work exclusively for you or as informal as a local high school or college student who helps you out from time to time. It can be anything in between or mix of all of the above.
It can cost you thousands of dollars a month or $50 every now and then.  However you want it to work, it can.  Creativity is your friend.
Are You Ready for a Team?
I was resistant to having a team at first but now I know the value it brings.  What frustrates me about conversations on this topic is that there appear to be two schools of thought:
The do-it-all-yourself forever camp
The bring on an elaborate team as soon as possible even before you're ready school of thought.